The art of film restoration allows us to preserve both the magic and integrity of our cinematic heritage.
From early cinema to personal home videos, all films deserve to be seen as they were first shown. Our sister company, R3store Studios, was set up in 2016 by Jo Griffin to do just that. The R3store Studios team has a lifelong passion for restoring and preserving film for it to be viewed for generations to come.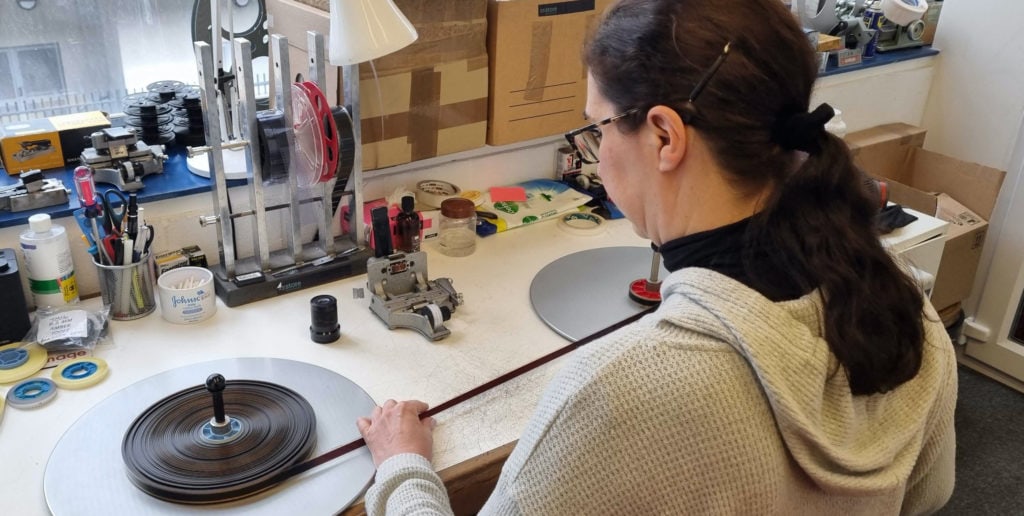 R3store Studios has been involved in countless historically relevant projects. From the 4K scan and grade of Prince Charles and Lady Diana's wedding, to the Wimbledon Film restoration project, to the BFI Unlocking Film Heritage project, to working on countless feature films and documentaries. The R3store Studios team is small but mighty, and trusted by some of the biggest names in the business.

R3store Studios uses a comprehensive process to make sure every film is handled with care and respect.
They follow four main steps to get the best out of your film:
1. Film inspection and repair
Before you even think about restoring and digitizing your analogue content, you need to understand what it is you're working with. What are the physical issues? What state is the film in? What care and considerations do you need to take to transfer the film digitally?
2. Scanning picture and audio
R3store uses state-of-the-art film scanners to capture analogue film as high resolution digital files.
3. Color Grading
Once your content has been digitized, R3store's colorists use Nucoda Color Grading Software to adjust the overall look of the footage, ensuring it looks consistent.
4. Film restoration
The restoration team now does automated passes with Phoenix Restoration Software. These are for fixes such as dirt and scratch removal, stabilization, and flicker. The restoration artist can then go in and manually review the footage frame by frame to ensure detail is maintained.
In our Restoration e-book, we sit down with Jo to discuss how the art of film restoration is so much more than great content. You need the right tools, the right skillset, and the right passion to get INCREDIBLE outcomes.
You can read the full details in our Restoration e-book, available for download here.