Nucoda is a 'really reliable workhorse and it can deal with some really hefty media that we're throwing in there and some quite detailed grades without crashing and falling over all the time'

– Dan Gill
Last year's HPA award winner for Outstanding Colour Grading – Documentary/Nonfiction, and one of Picture Shop's talented Colourists, Dan Gill, is our latest 'Artist in the Spotlight'. Although he started out in Audio Production, Dan found his affinity in colour grading and has gone on to work on some of Netflix's most impressive nature documentaries, including Our Great National Parks (HPA winner),Surviving Paradise: A Family Tale, and Wild Babies.
STAIRWAY TO HEAVEN
Dan Gill truly loves his music – when we had a chat, he proudly presented his collection of guitars on his walls and his 'Led Zeppelin: Live in London' poster (that he was assistant Colorist on) – which was why he studied Music Technology at University.
When he joined The Farm (now part of Picture Shop, Streamland Media's picture division), as a runner, he thought he would end up in Audio Post Production. However, 'when you're young you think "oh I really want to do this" and then as you get into it, you realise that you don't really want to do that'.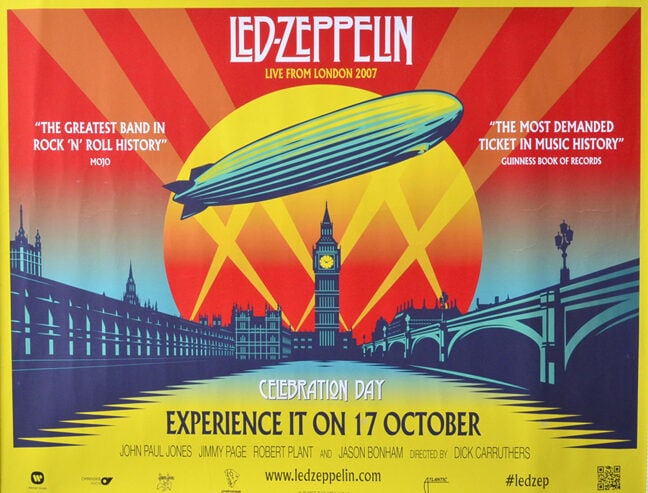 Head of Grading at Picture Shop in the UK, Aidan Farrell, took him under his wing around 2012 and he soon became his assistant Colorist. It was through this he fell in love with grading: 'some of the disciplines behind it in a weird way are quite similar to mixing audio – you're essentially mixing colours and mastering a part of the film or show in that way'. They worked on a lot of music videos and live concerts together, so Dan still got to work in the world of music that he loves.
MOVING ON UP
Being a part of meetings and shadowing Aidan, and other Colorist's work, was crucial for Dan to learn the skills for grading. Following working on more high-end dramas, including Downton Abbey, Utopia, and Wallander (starring Kenneth Branagh and Tom Hiddleston), he then took the lead on his own projects and honed in on his grading skills with Nucoda.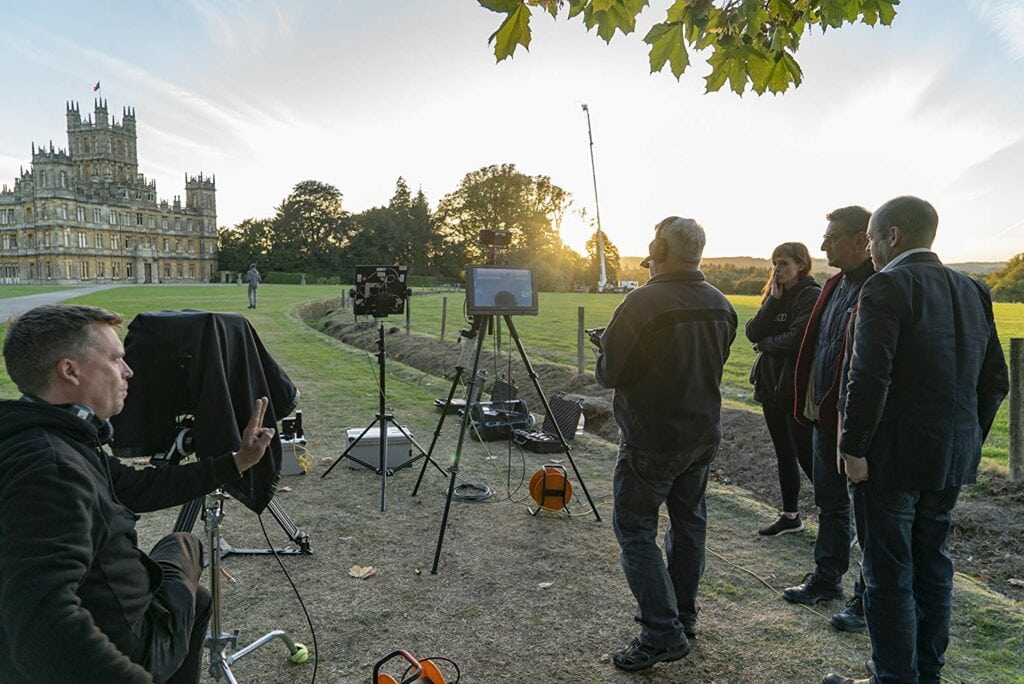 In his spare time, he started to take on smaller projects, like short films or music videos, that then got passed on to junior assistants; 'at one point I felt like I was working two jobs, my main job and then every evening I was staying and grading music videos that night or I would come in at the weekend to do a short film'. Doing this meant that he built up his showreel as well as his own toolkit to tackle any post production jobs, and soon became a resident Colorist.
'It's not a quick and easy thing. To get into being a Colorist you need to grade as much as you can, but be prepared for a long wait. You need to build up confidence in yourself and then let other people become confident in you as well, which includes colleagues and clients'.
GRADING OUR NATURAL WORLD
Dan works on lots of natural history documentaries, including Netflix's Our Great National Parks (2022), Wild Babies (2022) and Surviving Paradise: A Family Tale (2022) and BBC Two's Natural World: Florida – America's Animal Paradise (2019).
After watching Blue Planet II, he was so inspired by the beauty of the shots he decided to gravitate towards that world, 'I think that Natural History has become synonymous with really stunning looking pictures throughout, and the quality of them has become absolutely amazing'.
Although the photography is visually stunning, one of the challenges is that, 'it's not always very consistent with itself – a five minute sequence of a particular animal is built up of several shots that might be footage shot over the course of a year at different times of day and different locations'. Directors and cameramen are looking for a certain narrative tracing the animals' behaviour, which can be visually inconsistent once the sequence is edited together.
By the time the sequence comes to Dan, he has to grade 'completely different times of day, completely different lighting, and different colour tones' to make a seamless story, as well as make it look incredible and visually pleasing.
Color production requires a team, and often directors or directors of photography come in and share their vision. This is especially necessary with some of the natural history documentary shots: 'there are times where you need to have a lot of collaboration because with the way that the footage can be quite inconsistent with the time of day for example that a certain sequence might have shots that are sunset, middle of the day, and then back to sunrise – it can really be all over the place. Sometimes you need to establish what time of day we want to set this in, in order to be able to tell the story.
WHAT SCRATCHES THAT ITCH?
To Dan, the most exciting part of color grading, is that 'every day at work is different – you're not going to grade the same shot twice'. Although it's a very technical process, it is also incredibly creative. 'The other thing that I find so exciting is that the technology is always changing'. Dan has also seen the way that technology has changed throughout the years, and was one of the first to use HDR for Amazon Prime Video's, The Grand Tour.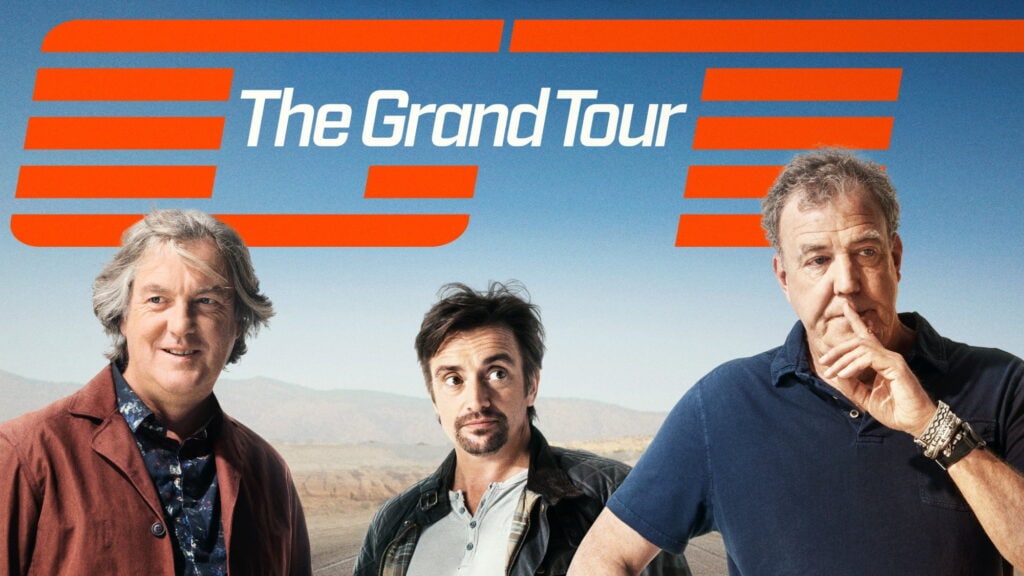 Color is 'something that sometimes people don't really notice but it's also so important – if the colour doesn't work for the film, no matter how incredible it may be, it'll be let down'.
PUTTING IT ALL TOGETHER
With help from Nucoda, Dan can piece together all these miscellaneous shots and make something beautiful. 'you have a really good selection of tools which allow you to get quite in depth at times'.
Dan can also grade work efficiently using Nucoda, and although he credits a lot of that to his training with Aidan, 'you can only work as fast as the system will let you'. Especially with fast turnarounds, 'you have to be able to work at a pace and be able to solidly get through a certain amount of shots in a day and be able to rely on it to do that'.
One of his favoured features is the tracking tool, which is 'absolutely brilliant!' 'That has got me out of a right pickle at times with tracking very complicated shapes; I've thrown shots at that tracker which I think "it's never going to track that", like tracking the face of a monkey jumping from branch to branch, and somehow it manages to fly through these shots. They'll have obstacles moving in front of the face and it still manages to stick on the object you're trying to track so that is amazing!'
Nucoda is a 'really reliable workhorse and it can deal with some really hefty media that we're throwing in there and some quite detailed grades without crashing and falling over all the time'