Whilst music documentaries are nothing new, there seems to be a rise in a recent format of archived footage music documentaries. When you take into consideration the success of Netflix's Wham! (2023) documentary, or Moonage Daydream (2022) featuring David Bowie, A24's Stop Making Sense (2023) – a 1984 concert film of the Talking Heads, the BFIs recently restored concert film Dance Craze (2023) featuring clips from iconic two-tone bands like Madness, and HBO's Love to Love You, Donna Summer (2023), you can tell somethings in the water. Archival music documentaries are all the rage, and we want to know why.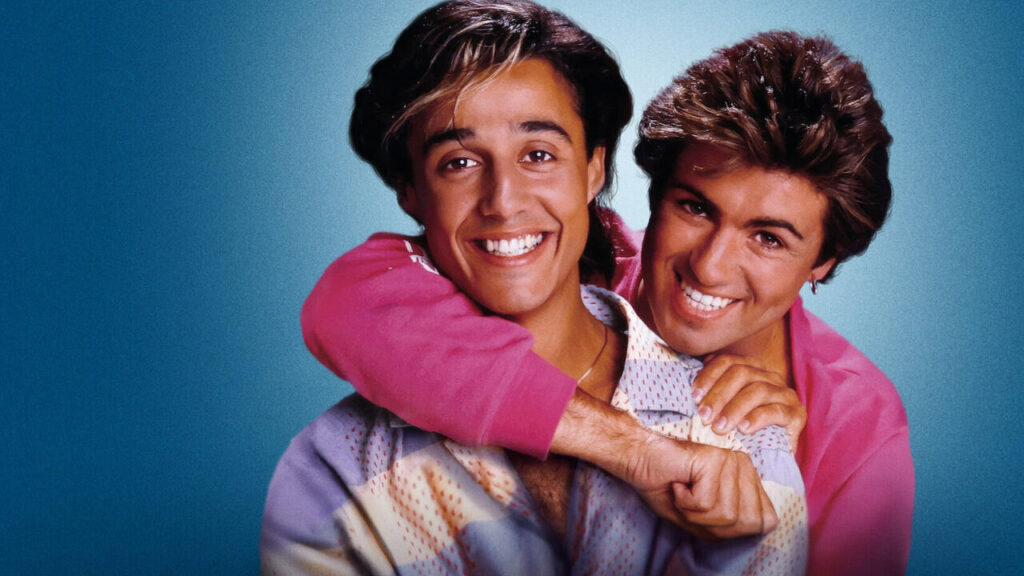 Two years ago, Disney+ perhaps initiated this trend when they released a three part documentary for Peter Jackson's The Beatles: Get Back (2021). With each episode over 2 hours long, it followed the making of the 1970 album Let It Be (the working title was originally Get Back), using unseen and unused performance footage, audio material, band conversations, interviews as well as original footage from the accompanying 1970 documentary of the album by Michael Lindsay-Hogg. It received universal acclaim with The Hollywood Reporter writing that it was an "immersive, in-the-moment chronicle of a generation-defining band in the act of creating, offering an up-close look at the quartet's alchemy", with many lauding the notion being able to see the band's creative process and the quality of the restoration of the band's rooftop concert.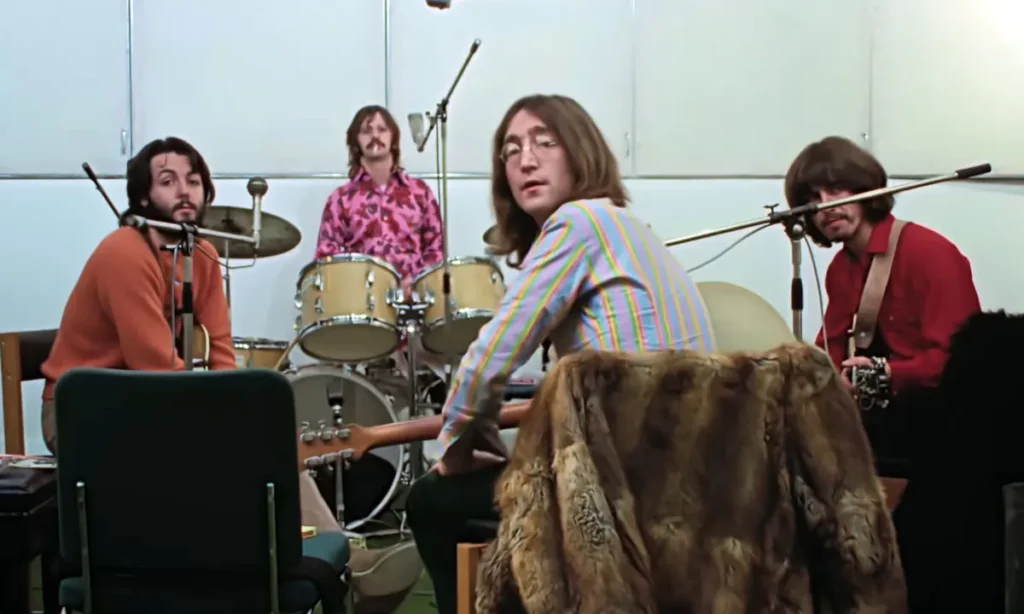 Having a clear look into how these monuments of music behaved and were behind the scenes was tantalising and addictive. Peering behind the public persona that is consumed through music, photoshoots, and album covers created an intimate connection and was a great commercial success. Since then, other documentaries have been developed or are awaiting release, teasing music fans with promises of unseen footage restored for these projects. This cultural anticipation is palpable and Alex Black, archive producer for Wham! explains why he thinks there's been a recent rise in interest: 'I think a lot of record labels, musicians themselves, or their estates, are realising the power of a documentary, especially for a major streaming platform, to boost the profile of artists. Or maybe it's the other way around, that they're finally realising that actually there's the audience and the means of getting it out there into people's living rooms. To do these really major projects like Wham! or Moonage Daydream are really huge undertakings. I think maybe there is more of an appetite than there has been in the past'.
That's not to say that using archive footage in music documentaries is anything new – far from it. Whilst not strictly archive documentaries, the biopic also had a renaissance of famous musicians that won Oscars and, like dominoes, inspired one after the other.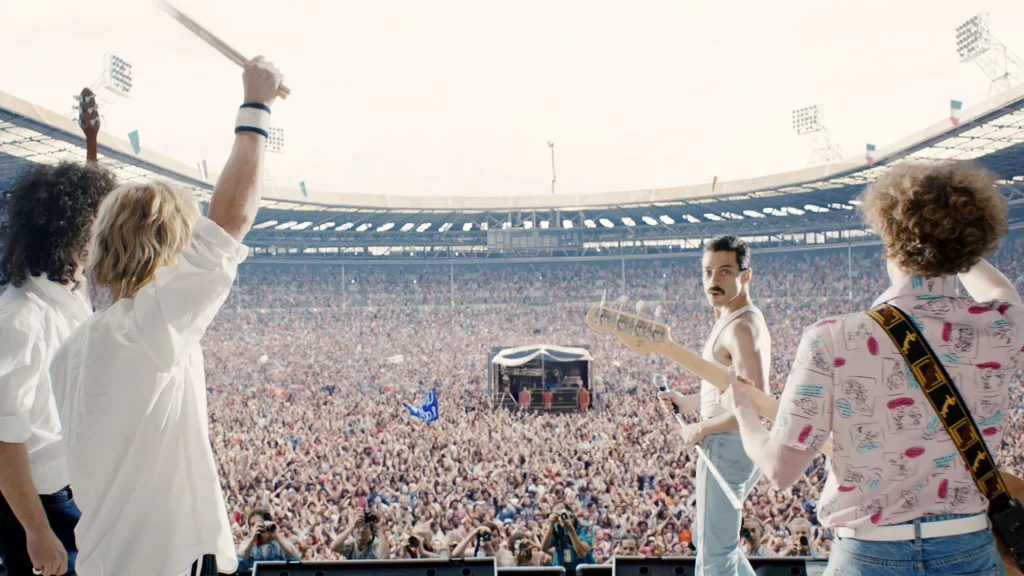 Rami Malek won the Academy Award for Best Actor in Bohemian Rhapsody (2018) for playing Freddie Mercury in a fictionalised account of Queen's rise to fame; fictionalised in the sense that writers filled in conversations, emotions, and experiences with artistic liberty, but recreated in excruciating detail what it was like to be in Queen in the 70s and 80s. Details when the film was released revealed how close the production team tried to stick to the truth, using CGI to recreate exact positions of audience members and other details that can't be recreated today.
For example, whilst the costume department got Mercury's Live Aid (1985) performance look down to a tee (arm band, dismembered microphone stand, meticulously crafted moustache), the film took a step further.
DP Newton Thomas Sigel explains that 'Wembley had been extensively remodelled since Live Aid, and we ended up shooting the sequences at Bovingdon Airfield outside London, where they shoot 'Top Gear'. We built an identical replica of the original stage, down to the scaffolding towers and all the banners and signs and musical equipment'. Producer Gary King said that '[Queen members] Brian May and Roger Taylor were integral in making sure all the music was right and the actors got the movements and look right throughout the film, but especially in the Live Aid bit. We spent a lot of time studying the actual footage'. Historical accuracy is important, but perhaps there's something more to it, that looking back, we want to literally be there, feel what that's like.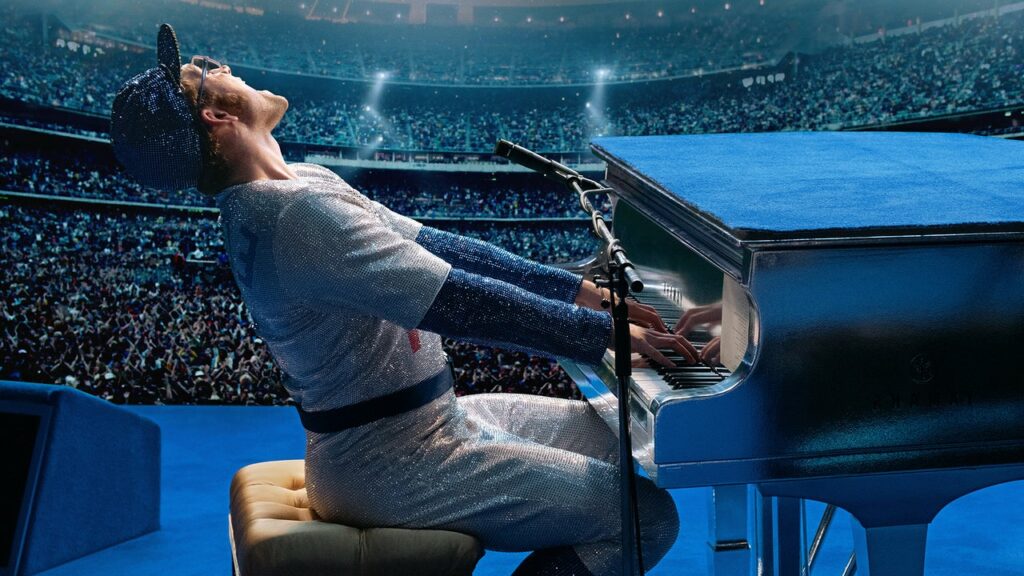 Rocketman (2019) followed, which featured Taron Egerton as Elton John, in a more abstract and artistic musical of John's lifestyle, where he often breaks out into a medley with flying objects and other 'imaginary' creations coming onto screen, but still winning the Oscar for Best Original Song. This may be leaning more into John's own experiences and what it was like, defying those tight confines of historical realism, and yet, still hanging around very real experiences of heartbreak, drug abuse, and isolation.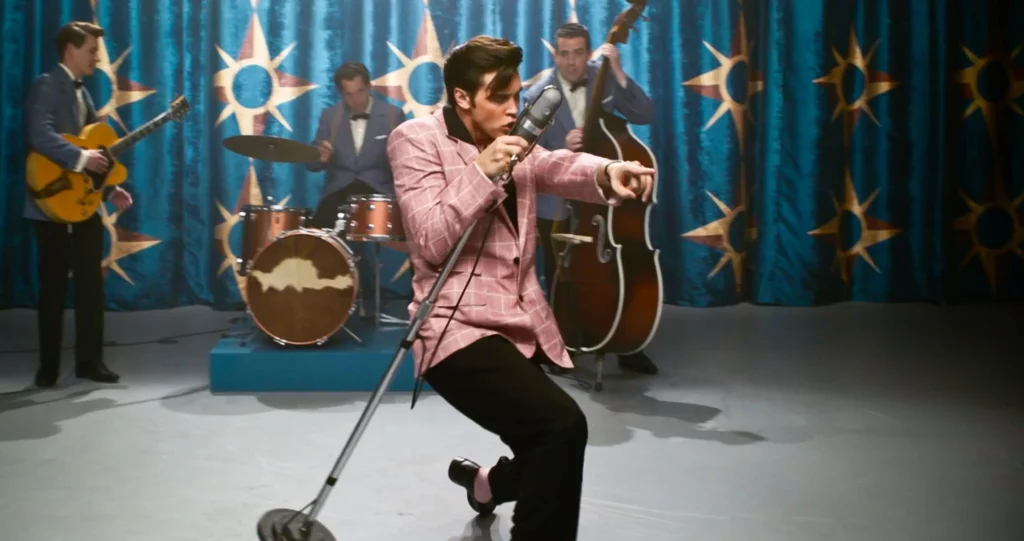 Baz Luhrman's aptly titled Elvis (2022) follwed Oscar buzz with nominations for Best Actor and Best Picture. Austin Butler took his method acting a little further by maintaining Elvis' accent after the Director yells cut, enthusiastically playing true to what these films do – resurrect the past and occupy the cinematic space where fiction meets truth. This legacy may be accredited to why production studios are eager for more archive documentaries.
There is an economic element too to consider, which may seem like it's raining on the parade of conglomerating nostalgics for better music days gone by, but with the current SAG-AFTRA strikes rightly reigning strong, production houses are beginning to be looking elsewhere. Rumor has it that there is going to be a rise in unscripted reality TV, considering the lack of needing actors and writers, but perhaps archive documentaries are also another revenue they are considering. Although you pay a production team, archivists, researchers and other members needed to bring these projects to life, they can bypass needing actors or writers. Capitalising on strong emotions associated with favourite musicians isn't necessarily anything new either, but this might be a consideration as to why there may be more to come if we follow this trend.
What was so unique about the Wham! project, Black confesses, is the amount of time he was given to work on it. 'The only way you can do something like Wham! which uses so many archives is to do a deep dive into their professional history and personal relationships and build the world around your subjects. If we had any less time, we just wouldn't have found the same materials'.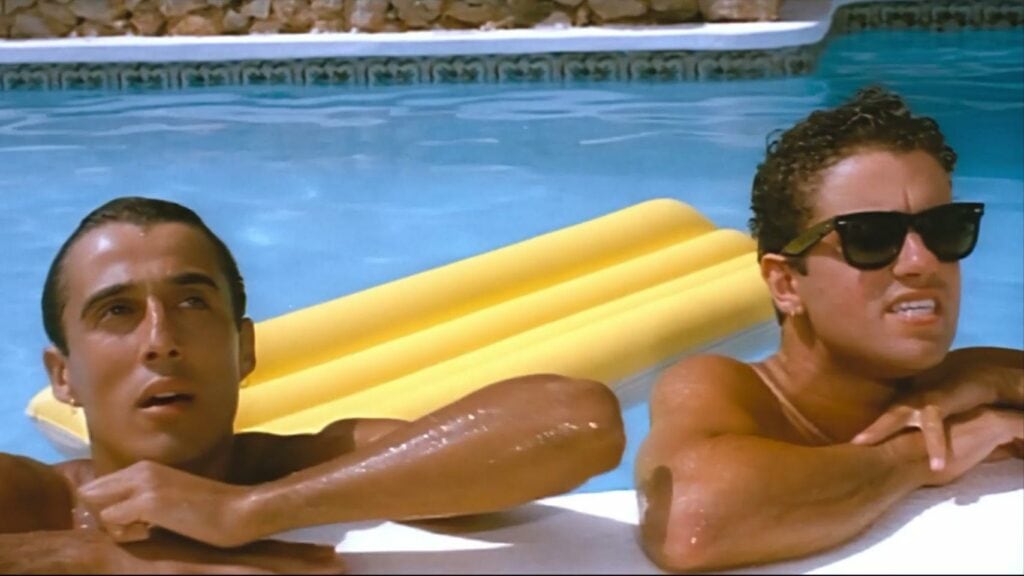 'I think more big streamers making these kinds of things can afford to give people two years to make a film, whereas with other smaller broadcasters you'd be lucky to get two months dedicated research time. I really hope this trend carries on because from an archive point of view you can see the benefit of it, you just find better material. You have a lot more time to work with it, but it's obviously more expensive'.
There is a desire to relive the moment, to be immersed in the experience of creation, magic, euphoria, that comes with real time sensations. Being as close as you can to pure artistic creation is perhaps all it takes to rouse global audiences, which is now more possible than ever, thanks to the power of restoration. For example, Loki 2.0 can supercharge your workflows by processing huge amounts of footage automatically, which means anyone can now relive that magic moment…