'Create Incredible''s latest guest is Doug Weir, who supervises film remastering and restoration at the BFI and was a key figure in releasing a recently restored version of the concert documentary Dance Craze (1981), bringing to life footage of some of the most iconic British musical figures.
Watching Alfred Hitchcock's movies as a teenager was a turning point for Doug, making him realise that he wanted to work in film, in particular classical films. George Lucas talking about Star Wars was equally significant, as interviews about restoration triggered his fascination with the fickle and delicate medium of film.
Doug touches on a classism element that is often associated with restoration, highlighting that there is no formal training or official education for restoration and remastering at any UK university or college. This limits film preservation to those who have money or connections to the industry, however he commends the BFI Academy as a scheme to get young creatives into the industry.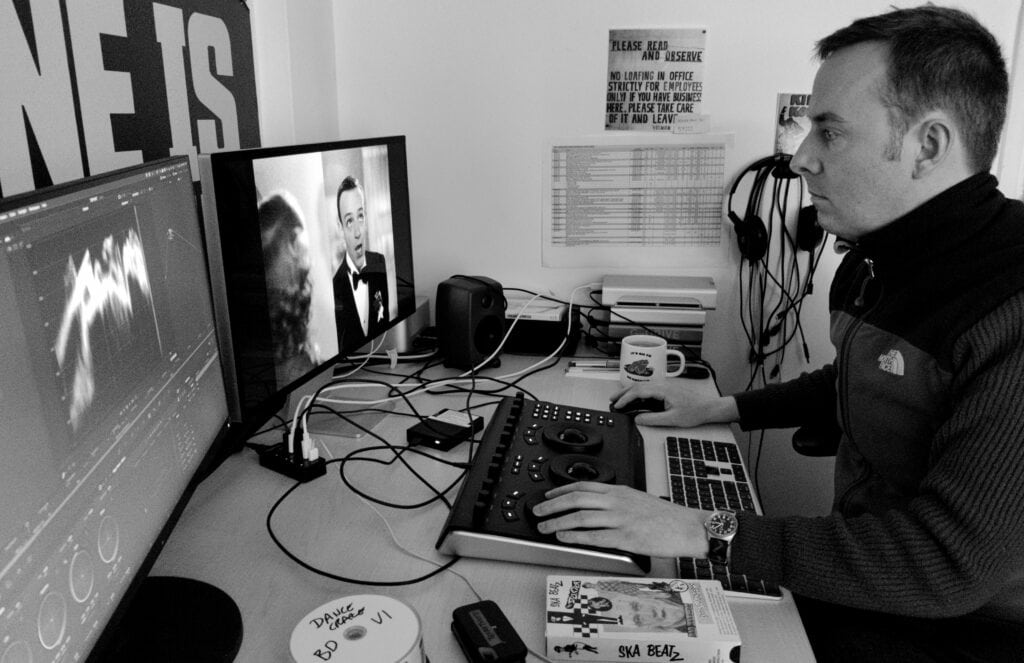 Everything you learn will be picked up on the job, which he did at the National Archives, and just 'went around and tapped people on the shoulder, asking 'can you show me how you do this?'. His own advice would be to watch as many old movies, and play around with old cameras. The thing you always need to be looking for? Light.
Whilst the advancement of technology has opened up worlds of possibilities that weren't even imaginable, he also suggests learning how old cameras and film were managed, especially if you want to get into restoration. Technology can also sometimes make restoration artists create as clean and smooth of an image or sound as possible, but Doug recommends studying what the initial desires of the filmmaker was so that you don't distort the original intentions of how a film should be experienced.
'As soon as you need to restore a film, you've failed, because it means the film hasn't been looked after properly'

– Doug Weir
He touches on the Scottish film heritage, and his pride on working on the restoration for That Sinking Feeling (1979), Scottish director Bill Forsyth's first film, that had pieces missing and needed to be regathered. Shot and edited in Scotland, and released in the UK, the accents weren't understandable to an American audience, so they had to re-record their accents. Upon re-release, once restored with the original voices, the film went onto great success and was hugely popular in Scotland (even making the national news), which, to Doug, only highlights a love for film in Scotland that often gets overlooked.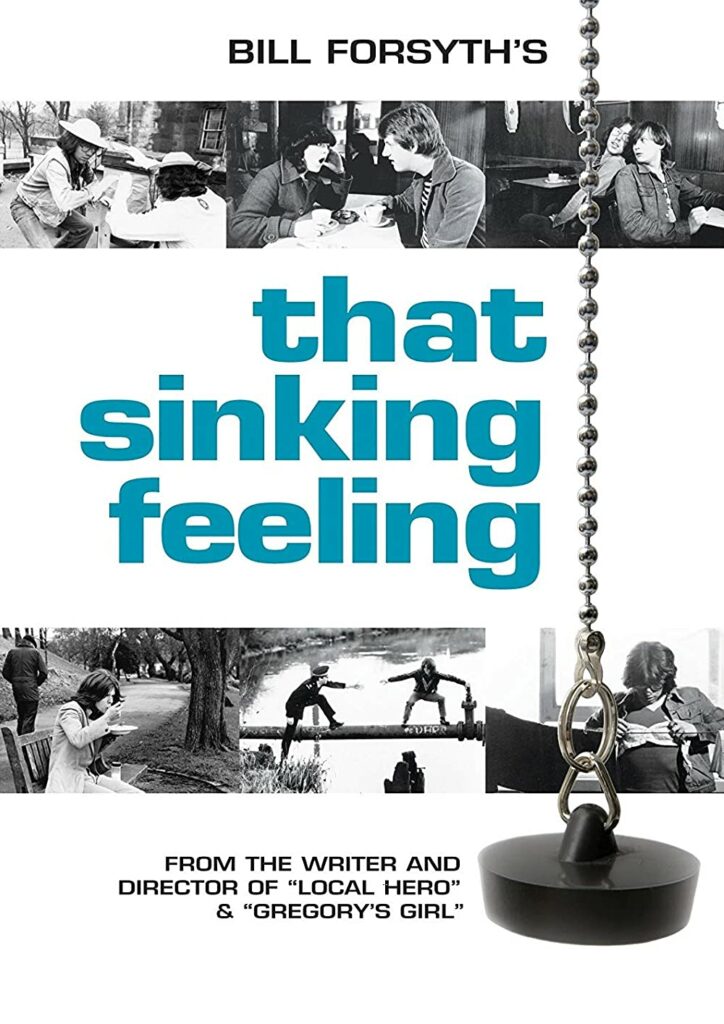 Doug's latest restoration project is the brilliant 1981 performance documentary, Dance Craze, which shows footage of key British two tone figures like Madness, The Specials, The Selected, and several others. Two tone was a movement in the late 1970s born out of regional British cities under a period of economic turmoil, and was a take on the Ska music brought over by Jamaican immigrants in the 60s.
Filmed on Super 35, which uses the entire width of the film emulsion creating a wider frame size, it was printed on 70mm, which is normally reserved for IMAX films, like 2001: A Space Odyssey (1968). Thanks to the team at R3store and Phoenix's new technology, they were able to restore this forgotten footage, where they undertook extensive work to recover faded color, remove imperfections like scratches and dirt, and stabilise the image. The audio has also been remastered with a new Dolby Atmos upgrade under the supervision of The Specials' Jerry Dammers, thanks to Chrysalis Records finding some originals.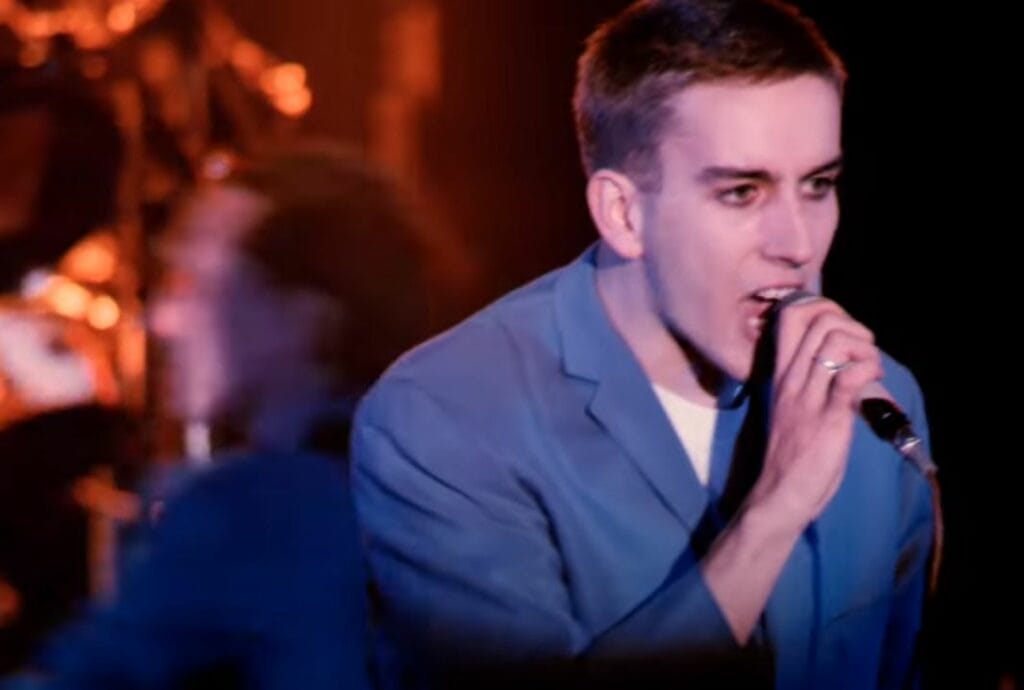 What makes Dance Craze so special, is that the footage is immersive, with the cameras pointing out over the audience and dancing with the members. Devised by the now-legendary technical innovator Joe Dunton, the camera was mounted onto a Steadicam (popularised by films like Rocky (1976) and The Shining (1980)) and this innovative and inclusive decision means that the film is unlike most concert videos of its time. Its legacy lives on: Doug talks about how incredible it was watching the film's premiere at the Glasgow Film Festival where the audience began to dance along with the music.
If you want to dance along to Dance Craze, catch it at the BFI IMAX from the 27th of March, or buy the DVD and Blu-Ray and have access to unseen, restored behind-the-scenes and outtakes. The Soundtrack, released through 2 Tone Records/Chrysalis Soundtracks, will be available as a Deluxe Edition 3LP vinyl and 3CD box sets. Both will include the previously unreleased 27-song soundtrack, along with the original 1981 album.