James Cameron's Oscar winning Titanic is set to appear on the big screen once more this year, in honour of its 25th anniversary. The film is making a cinematic comeback after being digitally remastered with 3D 4K HDR with high-frame rate.
The romantic tragedy was long considered one of the most successful movies of all time, earning $2.2 billion and winning 11 Oscars, including Best Director, Best Film and Best Editing. Cameron beat his own record for being the most successful film with the release of Avatar in 2009, earning $2.74 billion.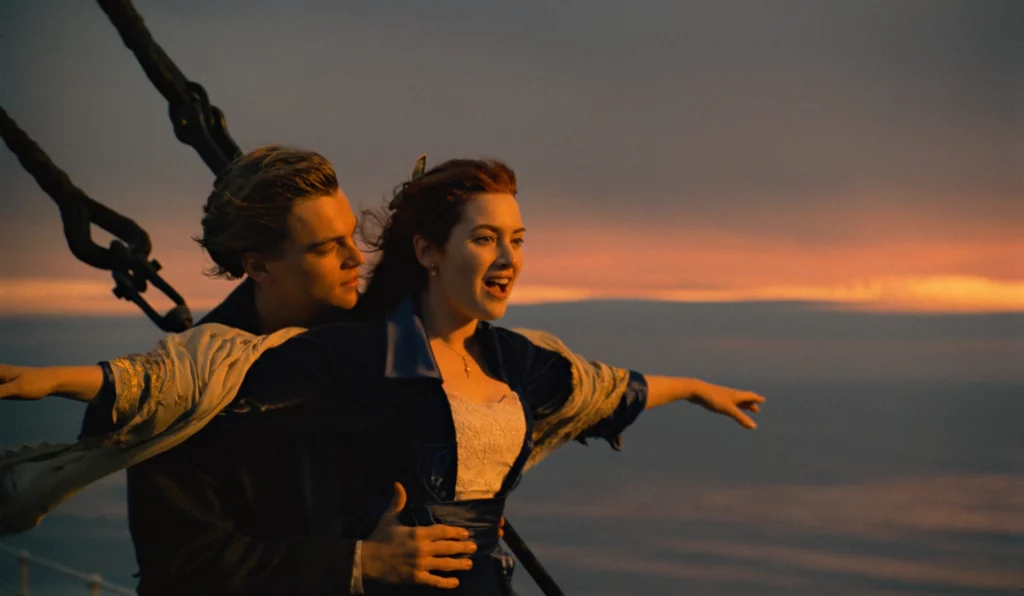 Transferring the film to 4K means that the epic tragedy will now be watched in high-definition video resolution that has four times the resolution of a 1080p HD video.
Cameron wanted to push special effects boundaries with this film, effects that he had pioneered whilst working on The Abyss and Terminator 2: Judgement Day – he wanted this reimagining of the sinking to be unlike others that came before it. This meant using scaled models of the ships, submerging whole sets under water, and computer-generated water, smoke, and falling bodies.
This remastering comes after the 2012 3D re-release in 4K, which took 60 weeks and $18 million to produce. This post-converting to stereoscopic 3D format brings an added degree of realism and intertextuality to the viewing experience, as well as the high quality imagery of 4K.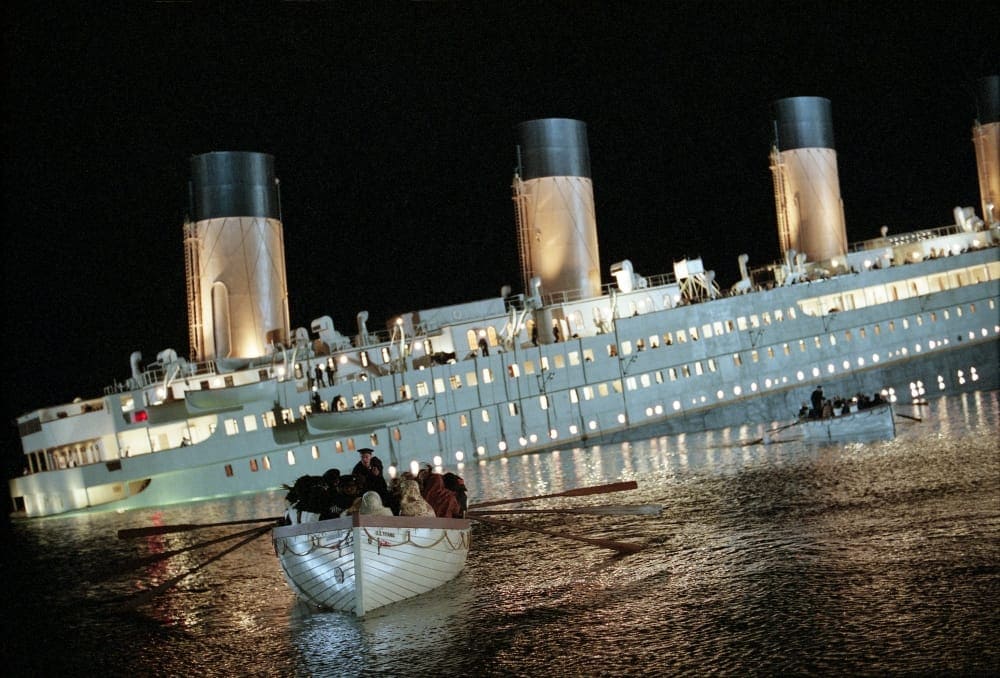 It was also an opportunity for Cameron to edit the scene where Rose lies on the floating debris and looks at the night sky whilst waiting for help: astrophysicist Neil deGrasse Tyson had criticised the film for an inaccurate star pattern. He supplied a correct view of the sky for the location in the North Atlantic Ocean in April 1912, which included the Milky Way. The reissue ultimately earned $343.4 million worldwide.
Cameron says he feels passionate about bringing people back to cinema after the pandemic: 'I'm thinking of it more in the terms of we're going back to theatres around the world. People are going back to theatres. They're even going to theatres in China where they're having this huge COVID surge. We're saying as a society, 'We need this! We need to go to movie theatres.'" Summing up his thoughts, Cameron said with a laugh, "Enough with the streaming already! I'm tired of sitting on my ass."
Titanic isn't the first much-loved classic to be re-released – you can even draw parallels to the gaming industry with their continuous efforts of remastering classic video games. Last year, Rockstar released Grand Theft Auto: The Definitive Edition, a remastered trilogy of the PlayStation 2 era open-world games which contributed to the genre defining era of gaming in the noughties.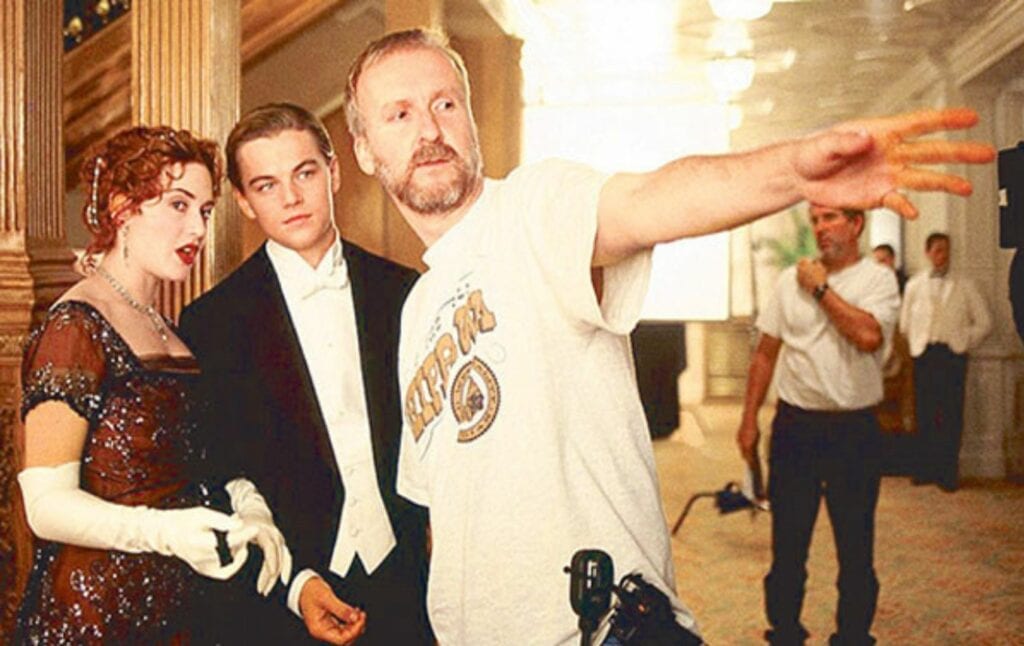 Much like movie-goers, gamers love to go back and re-experience games from their childhood, especially if some graphics have been updated and the system has been streamlined. Nostalgia fuels constant re-releases, especially now that a target demographic will have grown up and have more disposable income.
Some of the best selling games in 2021 were remakes or remasters: Nintendo's The Legend of Zelda: Skyward Sword HD was the best selling game in the U.S. the month it was released, and Super Mario 3D World (an enhanced version of the 2013 Nintendo 3DS game) was ranked fifth best selling game of the year.
Restoration software has had a boom in recent years, thanks to the evolution of technology, and promises to lead an insurgence in protecting and re-developing videos from our past. Phoenix is one such product, which uses DVO technology to create fast results with minimal manual intervention, and produces stellar images.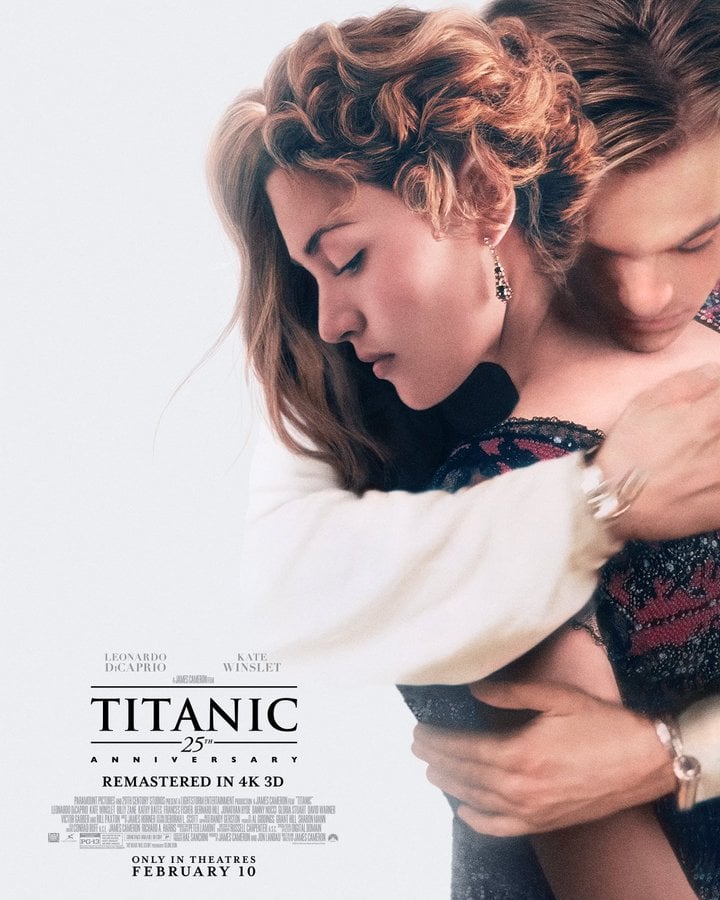 Remastering films, whilst is of course a cinematic experience, is also a genius marketing opportunity. Since releasing the new poster, there has been widespread debate online and social media about the composition of the actors, and in particular, Rose's hair. Thanks to an editing blunder, she appears to have two hairstyles (view picture above), a faux-pas that has racked up thousands of comments on Twitter.
Cameron has also taken the time to conclusively debunk the theory that both Rose and Jack could have fitted on the floating door. The famous scene takes place once the ship had sunk, and survivors were floating and desperately trying to find some debris to hold onto to bring them out of the freezing water. The couple find a piece of door that tips over when they both board, so Jack nobly sacrifices his space on the door for Rose, which in turn saves her and kills him.
Fans have often claimed that there was enough space on there, but Cameron took the time to prove them wrong in a 'scientific study' with 'thorough forensic analysis with a hypothermia expert'. The teaser trailer for Titanic: 25 Years Later shows stunt doubles of the same height and mass as Winslet and DiCaprio undergo the same conditions as Jack and Rose once they enter the water.
Not only does the door continue to flip over when they are both on it, Jack's double begins to convulsively shiver and appears to go into shock. The experiment quells accusations that Cameron has had to fight off for the last few decades.
In a 2012 interview, Cameron comments that 'when Jack puts Rose on the raft, he tries to get on the raft – he's not an idiot, he doesn't want to die – and the raft sinks; it kind of flips.'
'It's clear that there's really only enough buoyancy available for one person, so he makes the decision to let her be that person.' Winslet also noted in 2016 on Jimmy Kimmel Live that 'I think [Jack] could have actually fit on that bit of door.'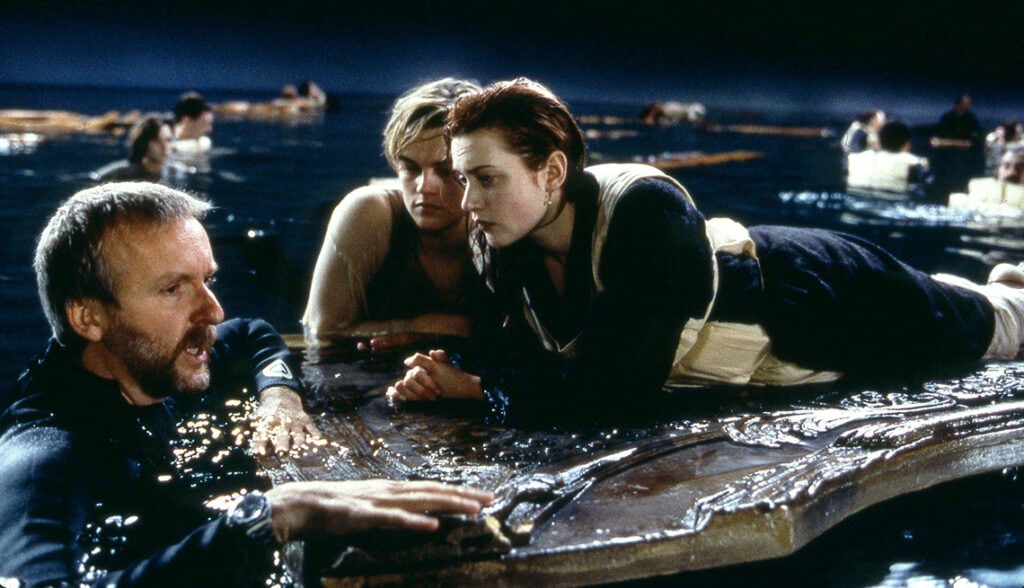 This will be the second time this year that Kate Winslet has appeared in a James Cameron blockbuster, after playing Ronal in the sequel Avatar: The Way of Water, which has made $45 million domestically in its first week.
Promotional interviews have also generated new content alongside the film, like James Cameron revealing that the regrets quoting Jack's famous line "I'm the king of the world" when receiving his Oscar for Titanic: 'What I learned is you don't quote your own movie to the Academy if you win, because it's cringeworthy. I took flack for all 25 years after that.'
Get the popcorn (and the tissues) ready – Titanic will be playing in Cinemas in the UK from February 10th.