Oliver Schmitz is a South African director and screenwriter, who found fame in 1988 with the release of Mapantsula. Considered to be the first anti-apartheid feature film by, for and about black South Africans, and tells the story of Panic, a petty gangster who inevitably becomes caught up in the growing anti-apartheid struggle and has to choose between individual gain and a united stand against the system.
In an attempt to escape censorship in South Africa during apartheid, Schmitz studied fine art in Germany in the 80s which he enjoyed, although he considered it too abstract and felt it had little to do with his surroundings in Cape Town. As such, he turned to film, which has often been a political vessel for Schmitz.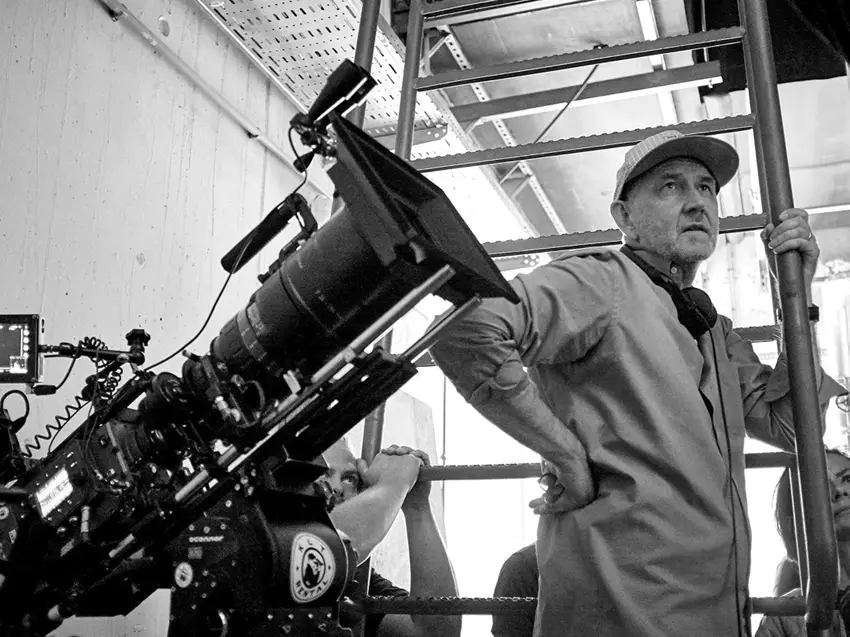 Another inspiration for finding the political in the arts was Schmitz's experience running a club – Scratch – which managed to circumvent the race laws that divided society, and were able to play all types of music: punk, post-punk, electronic, African music, reggae. Despite ruining Schmitz's hearing forever, it was 'an incredible experience for us as young people, that suddenly we got to know each other, which had always been forbidden and everything was done to prevent that'. He goes on to explain that music and film are similar in its storytelling capacities and ability to connect to audiences.
Schmitz ruminates on how politics has affected his own work, as he attempts to 'deal with this issue of the other, of people being divided' but concludes that he has an interest in making the world a better place.
We weren't looking for politics, that came to us. It made me see that cinema has power and fighting censorship has power.
Filmed 35 years ago, Schmitz worked closely with lead actor Thomas Mogotlane on the script about 'somebody who is selfish and just thinks about himself, but he's caught up in the change that is happening in South Africa'. With a producer in London, and funding for the film ironically supplied by the South African government (film was technically an export product and bypassed lots of the sanctions against apartheid), they set to work guerrilla filming.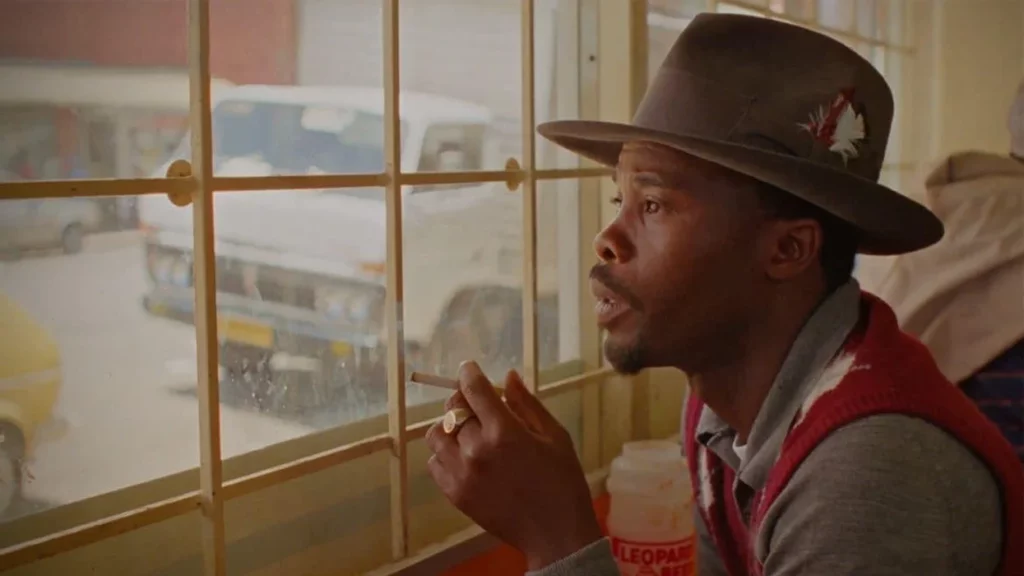 Since it was filmed during apartheid, Oliver had to provide a fake script to the authorities to gain approval for its filming, and was approached by police several times while filming. Once filmed, Schmitz physically took the copies to London so that they would be safely stored.
The film originally debuted in the Official Selection at the Cannes Film Festival to massive critical acclaim and is often studied in film schools due to its artistic value and expression of the South African struggle.
Once released, Schmitz and his team faced censorship issues and so ultimately decided to release as pirate video so as many people could see it as possible, and has grown up with several generations of South Africans. This was what partly inspired Schmitz to restore the film…
Scanned with R3store in London and then edited in Canada and Berlin, Schmitz had to figure out all the complications that come with restoration, from dirt and dust, to changes in the negative. It was an opportunity for Schmitz to revisit this masterpiece and appreciate it once more in all its detail. Once complete, it had its second premier at the Berlinale this year under its 'Classics' section.
Schmitz has made several other feature films, including Shephards and Butchers feature Steve Coogan, and Life Above All, which was selected as the South African entry for the Best Foreign Language Film at the 83rd Academy Awards. Life Above All was his first film he made digitally, which gave him more freedom to work with young actors who'd never acted before.
Schmitz explains his process for handling such a delicate and emotional story: 'it was important for me to immerse myself in this community and not put myself on the forefront, but to understand it as someone who was in the community. It's important to try your best to take yourself out of the process and to make it feel like it was made from within'.