Louie Soto works as a restoration artist at Duplitech in LA, using Phoenix to work on some of cinema's greatest: from working with Francis Ford Coppola on Apocalypse Now (1979) to restoring some of Hollywood's favourites like Enamorada (1946) and The Night of the Hunter (1955), Louie takes Filmworkz through some of the challenges of restoring these titles, how it feels to have projects screened at Cannes, and why DVO Dry Clean changed his life…
WATCHING TV PAST BEDTIME
Louie's introduction to film began at home as a kid watching the classics with his Dad and getting his own education in film: 'I grew up on Star Wars (1977) – my father showed me The Godfather (1972) when I was maybe five years old and a whole load of other violent films that I was way too young to watch'. It wasn't a big leap for him to go and study Film at university 13 years later, where he experimented mostly in editing, and working on lots of student films.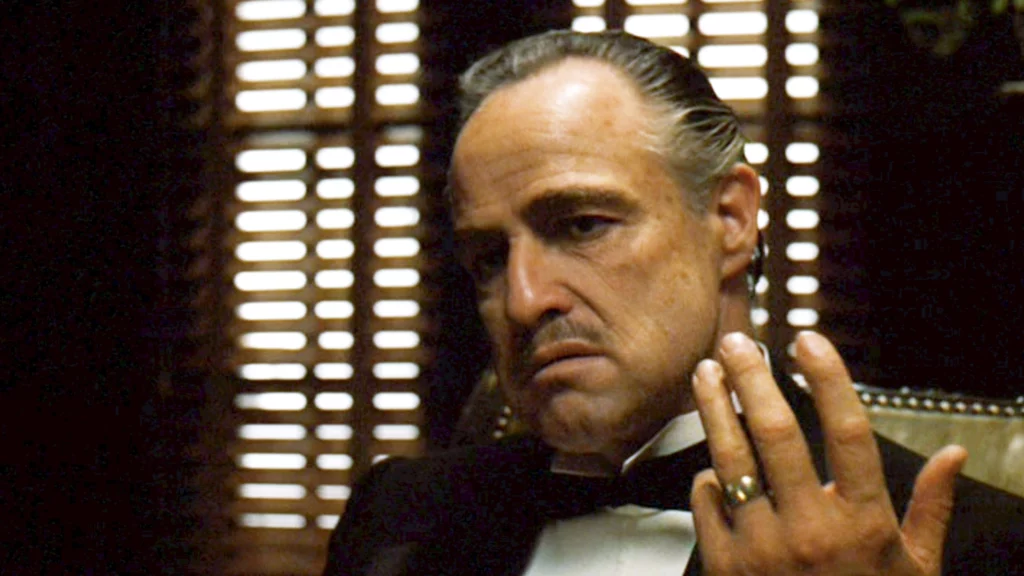 Whilst working in film was inevitable, restoration is more niche. This fascination comes back to Star Wars, this time the 1997 remastered version, which was 'of course' seen at the cinema as well as bought as a VHS box set.
On there, the behind the scenes gave a tour of how they restored the film, including finding the original negatives and scanning them – 'I was very familiar with filmmaking, me and my father would stay up late and watch programmes about it late at night, but I had no idea the amount of work that went into restoring a film and representing it to a new audience, a new generation'.
'I remember just being blown away thinking "That's amazing! This guy is actually taking different pieces of film pixels and then mixing them together to fix a tear. And as a kid, I had no idea that was a thing either. That's always stuck with me'.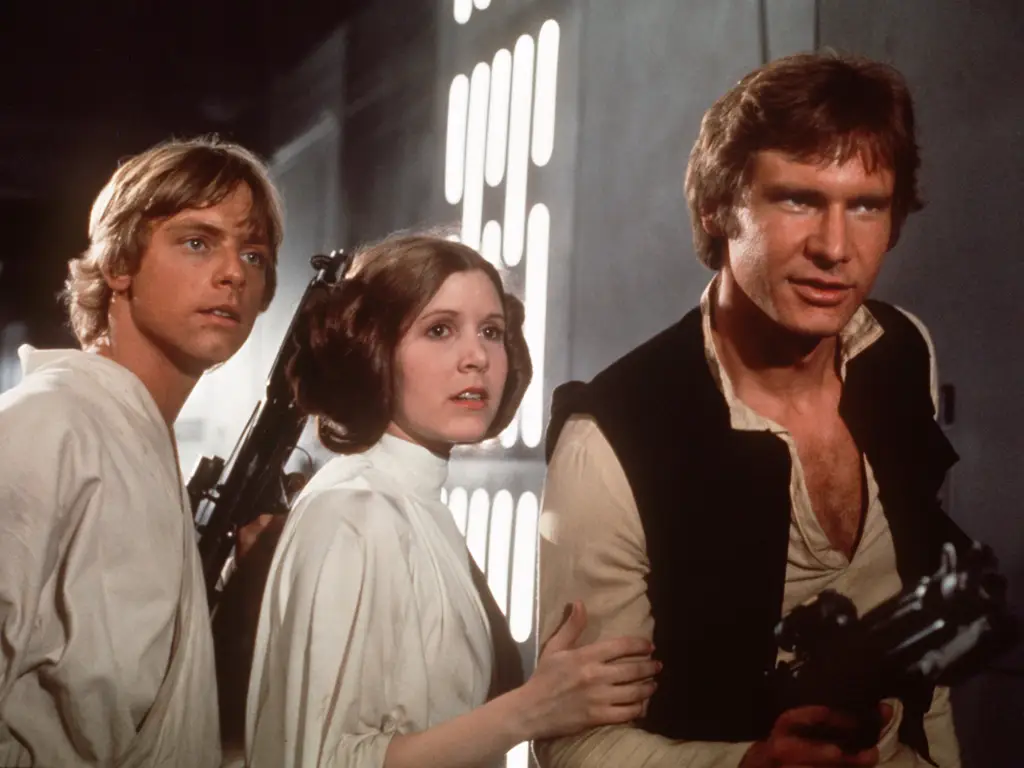 RESTORING APOCALYPSE NOW
One of Louie's proudest projects (understandably) is restoring Apocalypse Now in 2019. The original 1979 American war film directed and produced by Francis Ford Coppola is an adapted story of Joseph Conrad's Heart of Darkness set during the Vietnam War, and stars Hollywood heroes like Martin Sheen, Marlon Brando, Harrison Ford, and Dennis Hopper, to name a few.
Apocalypse Now is a film stepped in controversies, rumours, and tales from behind the scenes, some including expensive sets being destroyed due to extreme weather conditions, Sheen having a breakdown and heart attack on set, Brando being unprepared for his scenes, production members dropping in and out of contracts, copious amounts of drugs consumed, Coppola exploiting Sheen's alcoholism for shots, using real human corpses as props, and filming several alternative endings, to name a few.
The film was even incomplete when it premiered at Cannes Film Festival, but despite this, was awarded the Palme D'Or, later nominated for 8 Academy Awards, and was critically acclaimed for its cinematography. Its legacy lives on: it has been selected for preservation in the National Film Registry by the US Library of Congress as 'culturally, historically, or aesthetically significant', and is considered by some one of the greatest films ever made.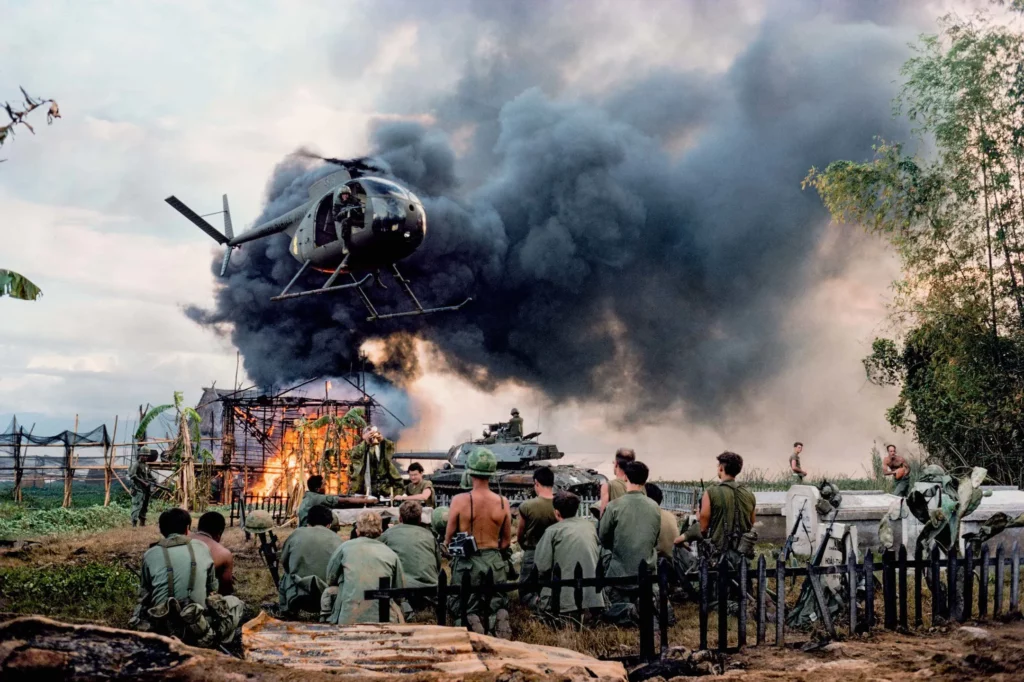 Restoration was extensive on this film: it was the first time the original negative had ever been scanned and 2,700 hours over 11 months were spent cleaning and restoring the film's 300,173 frames!
Considering the different versions of the film released over the years, Coppola was able to curate it to its perfect length: 'The audience will be able to see, hear and feel this film how I always hoped it could be—from the first 'bang' to the final whimper'.
Louie explained that this was to be Coppola's final cut; the theatrical version was unfinished, and then the extended version was incredibly long, and so Coppola wanted to delete some of the scenes and find a 'happy medium'.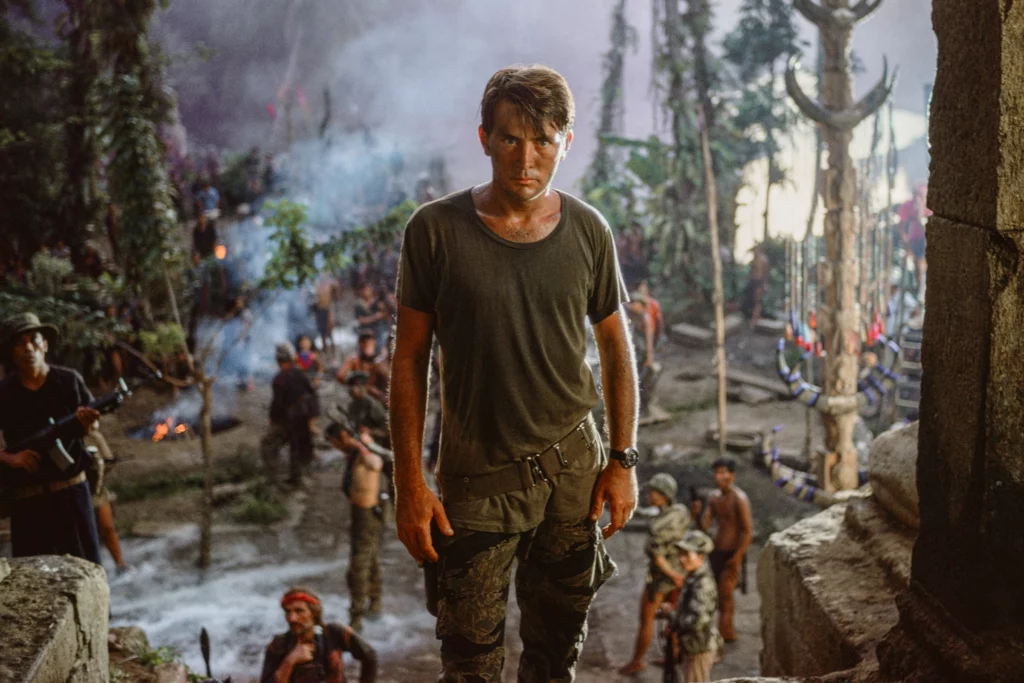 And did he get to meet the legendary Director? 'One day I come in, I'm working on the film. And lo and behold, Francis Ford Coppola is here. He's in the building, and wants to review the scans we did. Then when he walked into the room I was blown away because he's one of the GOATs. He said hello to everybody and congratulated us on our work. It was very cool to meet him, and was such a pinch me moment to get to work on this project'.
The majority of the film was in 'okay' condition, but the big challenge was the deleted scenes because they weren't as well taken care of; 'I had to deal with a lot of scratches and emulsions that ran through the film. They needed more attention to match it to the rest of the movie… that's a big issue for a lot of extended versions of older films. Often, they dig up these old deleted scenes, and they're not nearly in the same condition as the rest of the film. A lot of the time it's not even the same source'.
'I gotta give it up to the Colorist who worked on that film – it looked fantastic, the shadows, everything. The scene when Marlon Brando comes out of the cave and the way the light hits his bald head, the colours on his skin, it just looked really good'.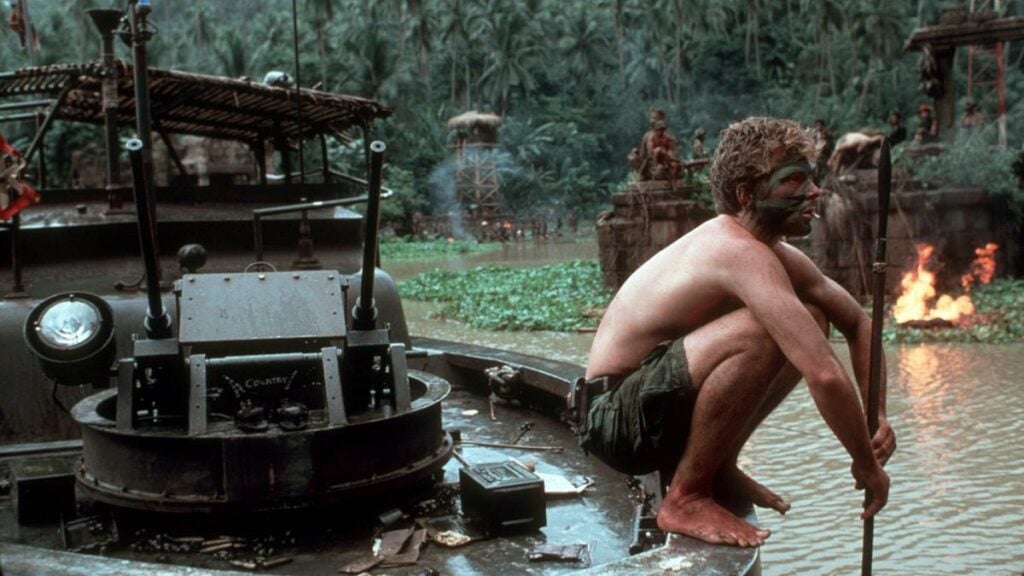 ENAMOURED BY ENAMORADA
Another cinema classic that was restored by Louie was the 1946 Mexican drama Enamorada, directed by Emilio Fernández and starring Pedro Armandáriz and Maria Félix, and is considered one of the greatest films from Mexico's Golden Age of cinema.
Inspired by Shakespeare's The Taming of the Shrew, the film takes place during the Mexican Revolution, centred around the romantic and political sparring of Armandáriz's character as a swaggering revolutionary who occupies Félix's hometown. It won seven Silver Ariel awards, the Mexican equivalent of the Oscar, and won awards for Best Direction and Best Cinematography at the Brussels Film Festival and was presented at the Venice Film Festival in 1947.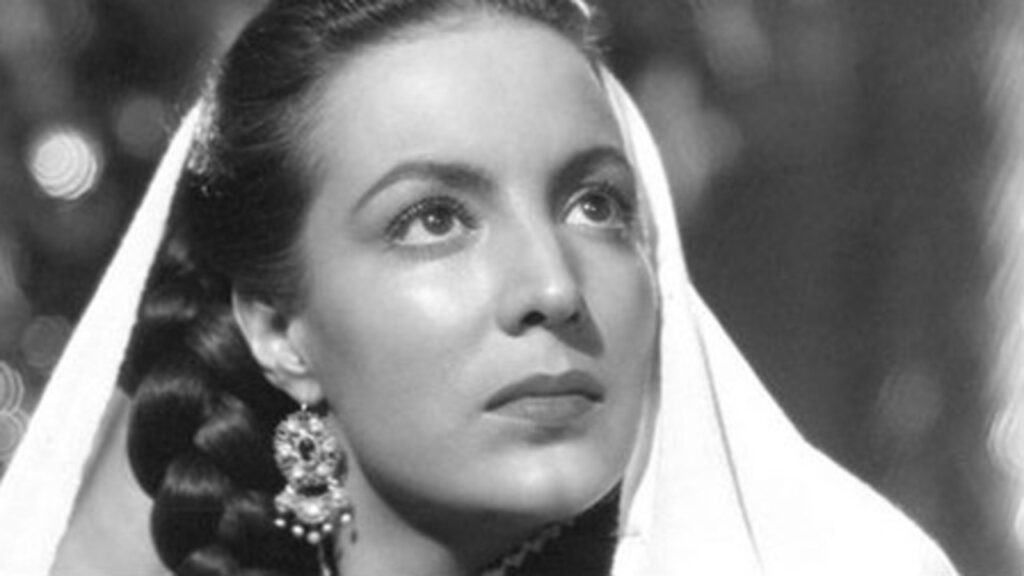 'Enamorada was in rough shape. I spent months on that film, it had a lot of scratches, a lot of tears – the film reels that they had to recover were lost for a while. They actually kept coming back saying we could have more time on it, which made me go "Thank God" because I really wanted it to look good. That's the big thing for these films that are such classics and that I care about so much, I want to make it look pristine, I want to make it look amazing because it's going to stay in the archives forever. You're just limited by the hours that they pay to work on it'.
WHY PRESERVATION ORGANISATIONS MATTER
The restored 4K version OF Enamorada was commissioned by the UCLA Film and Television Archive and the World Cinema Project, and screened at Cannes Film Festival in 2018 under the Cannes Classics section. Founder and Chair of The Film Foundation, Martin Scorsese stated: 'I'm very happy to know that Enamorada will open The Classics, and pleased that The Film Foundation is continuing its support for this festival'.
Martin Scorsese has been a huge advocate for the restoration and preservation of film, funding various organisations in his mission to protect cinema's heritage and raise awareness about the importance of the films that have come before us. His organisation is also known for using Phoenix to help save the history of cinema.
'To hear Martin Scorsese talk about why it's important to preserve our history? I just can't say it better myself when I hear him talk about it. This is our culture. This is our heritage. It's so important to preserve that, and there's so many films that have been lost throughout the years. To revive versions of films that were once considered lost, it's definitely an honour. And it's very important for future generations to see where we came from, who we are, who we are becoming. The work the Film Foundation does for awareness is inspiring'.
As a restoration artist, you are 'responsible for someone's life's work and making sure that it's preserved and looks great for future generations'.
USING PHOENIX TO RESTORE NIGHT OF THE HUNTER
The Night of the Hunter is another cinema classic that Louie is proud to have brought back to life, and used Phoenix to achieve this. The 1955 American film noir thriller uses a lyrical and expressionistic style, borrowing techniques from silent films that influenced later directors like Martin Scorsese, Robert Altman, and Rainer Werner Fassbinder, and has also been selected for preservation for US National Film Registry.
'That was a great one to work on although it was in pretty rough shape. It was mostly stability issues throughout, which we fixed with Phoenix. And we did an automated dirt cleanup, the dry clean DVO…
'The big deal for us that was revolutionary was the DVO Dry Clean – the automated dirt systems on Phoenix are second to none. With other programmes it could be a lot of work sometimes to not only catch the dirt but to also clean it up and get rid of it. I think the great thing about Phoenix is the instant painting out of artefacts – the way we get out the speckling is incredible. It's really changed the way we've worked big time.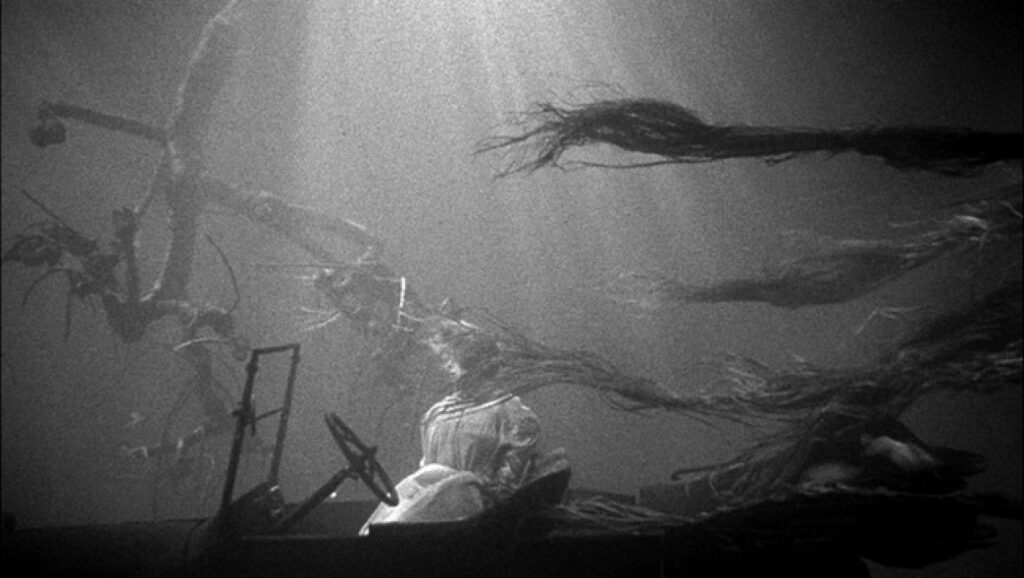 'We were only testing Phoenix out at first because we've grown accustomed to the other programmes, but the more we used the more we realised we have to keep Phoenix. Phoenix has been a game changer for us'. If you want to test out the software, you can access a free 14 day trial, and then subscribe on a monthly basis after.
Even Nucoda was ahead of its time – 'I remember seeing it in 2013, and the thing that stuck out to me most was the dark mode, like you can have on iPhone's now. It's just so much easier on my eyes, especially when you're focusing for so long'.
NOT JUST FOR THE OLDIES
Despite not being an old classic that's needed some much needed attention and restoration, Louie has also worked on more recent projects like Phantom Thread (2017), starring Daniel Day-Lewis and Vicky Krieps. Little did Louie know that this would be Day-Lewis' final film.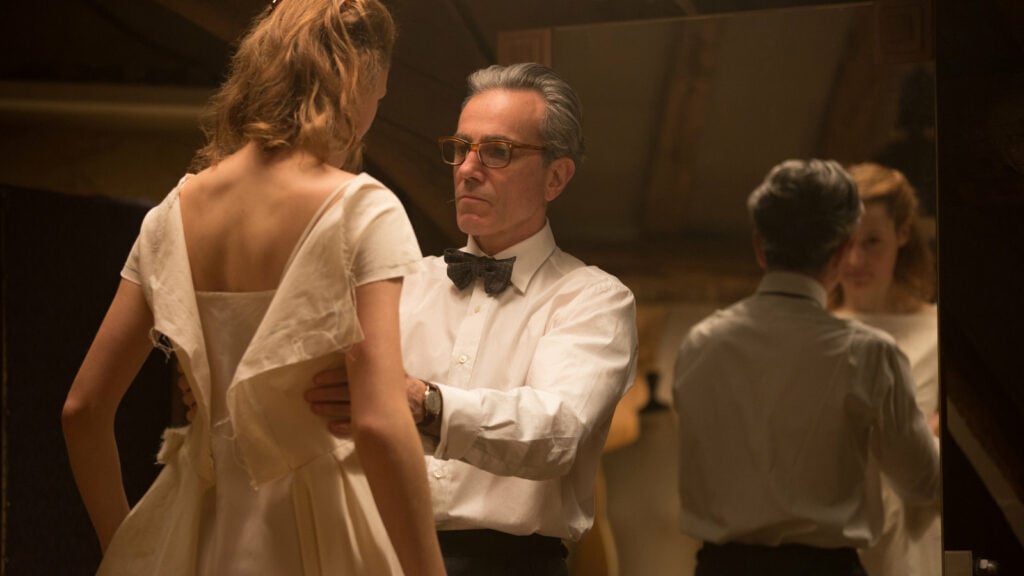 Set in the 1950s, Day-Lewis plays a haute-couture dressmaker who finds a muse in a young waitress (Krieps). The footage had been loose lying around, waiting to be edited, and needed to be cleaned before final assembly: 'it was very speckled and had a lot of dirt on it'.
Despite this, the film went on to win an Academy Award and a BAFTA for Best Costume Design, as well as other nominations for Best Picture, Best Director, Best Actor, Best Supporting Actress and Best Original Screenplay.