Working as a Restoration Specialist for FilmFinity might be a far cry from starting out at MTV, but Paul Gowlett has picked up everything he'd need to know along the way. From aligning Jackie Chan's karate chops in frame to giving cult-horror-classics a second lease of life, Phoenix has given Gowlett the opportunity to offer old footage a new spark.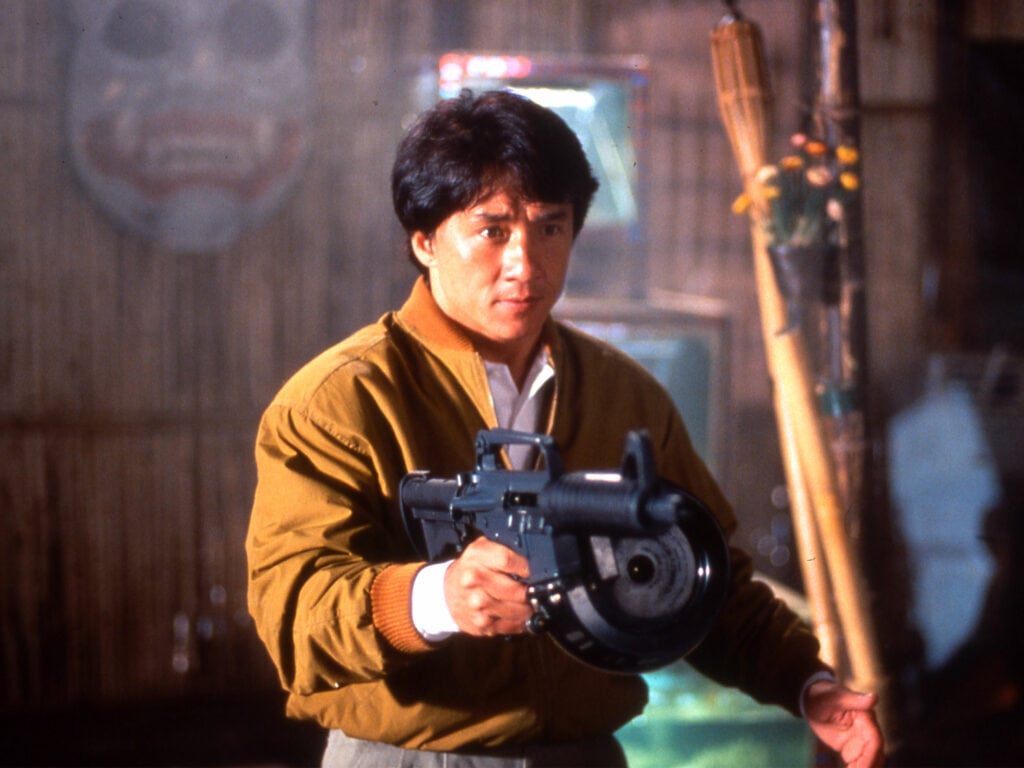 Gowlett started off as a runner in post-production for MTV, which was 'really fun but quite hard work' until he made his way to Senior Edit Assistant. Beginning at MTV was a great opportunity to 'get into the industry and learn from people with much more experience than me, with things like technical specs, format standards and aspect ratios.
'It helps me especially with what I'm doing now because technically you're edit conforming. For example, with Zombie Holocaust (1980), the negative was over cut, so we had to have the additional frames cut out of each shot to match it to the reference master, so everything I've learnt comes in handy'.
After MTV, he worked at the Ark with projects varying from children's shows to documentaries, but the pivot from editing to restoration several years later came with the realisation that Gowlett can pick up technical skills well. With his company branching out to restoration, Gowlett found himself starting to work on projects and learning the software that they were using at time, Phoenix'. Thanks to this realisation, Gowlett now works at FilmFinity as a Restoration Specialist.
RESTORING HORROR CLASSICS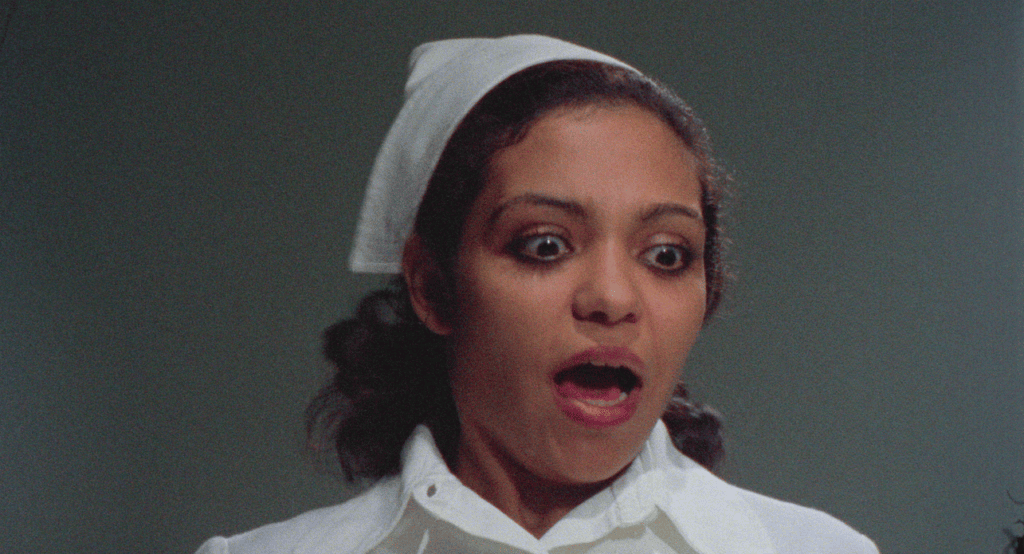 FilmFinity's clients work across many different genres, but over the last few years Gowlett has worked on quite a few horrors. Vintage horror films often find a following many years after their release and restoration helps give these films cult classic status and a new opportunity to be enjoyed in its prime once more.
'The horrors from the 70s and 80s are very popular, and they keep getting remastered and remastered; again with Zombie Holocaust, it was re-released on VHS, DVD, Blu-Ray, and now it's coming in HDR'. When restoring the film, the team works with the best material the client can provide, which is preferably right back to the original negative.
Zombie Holocaust is an Italian horror movie from the 80s by Marino Girolami that follows a team of scientists tracking a trail of corpses from New York to Indonesia which leads them to a mad doctor performing experiments on the living and the dead, and must face zombies and cannibals in order to stop him. It was released in the US two years later in a heavily edited format that also included unseen footage from an unreleased film by Roy Frumps and was retitled Doctor Butcher M.D. (1982). For its restoration in 2016, the first 5,000 films sold were accompanied with a replica 'barf bag' that was originally given out at the first screenings.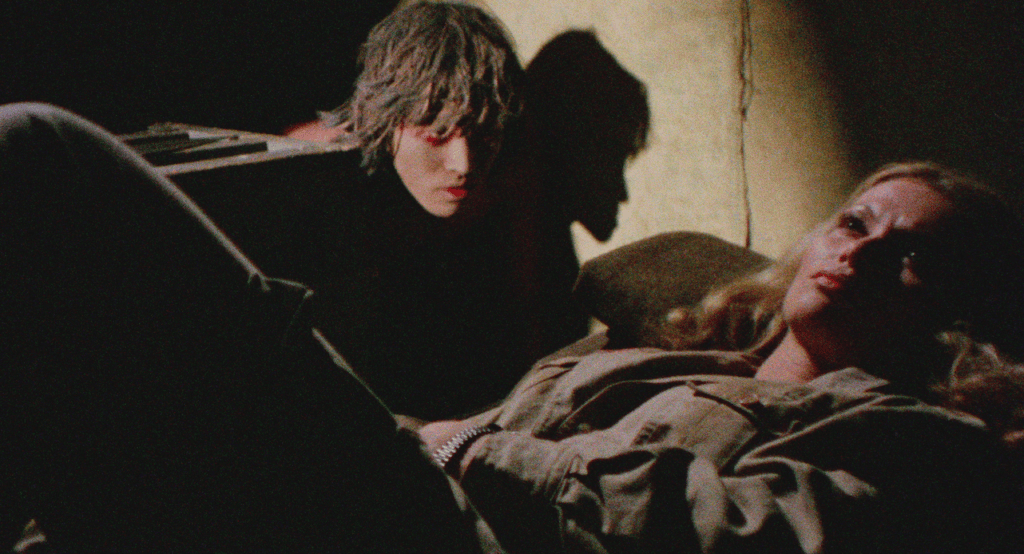 Gowlett has since worked on The Shiver of the Vampires (1971) and Two Orphan Vampires (1997), two films by Jean Rollin, the French film director renowned for his work in the fantastique genre. Praised for his cinematography, poetic dialogue, disorientating plot progression, surrealism and female lead characters, his films were made with little money and often against deadline.
'I've really enjoyed working on them, the elements themselves were quite dirty so cleaning them up was a challenge and you want to restore it to high standard, but it was still very enjoyable cleaning them up in the time we had'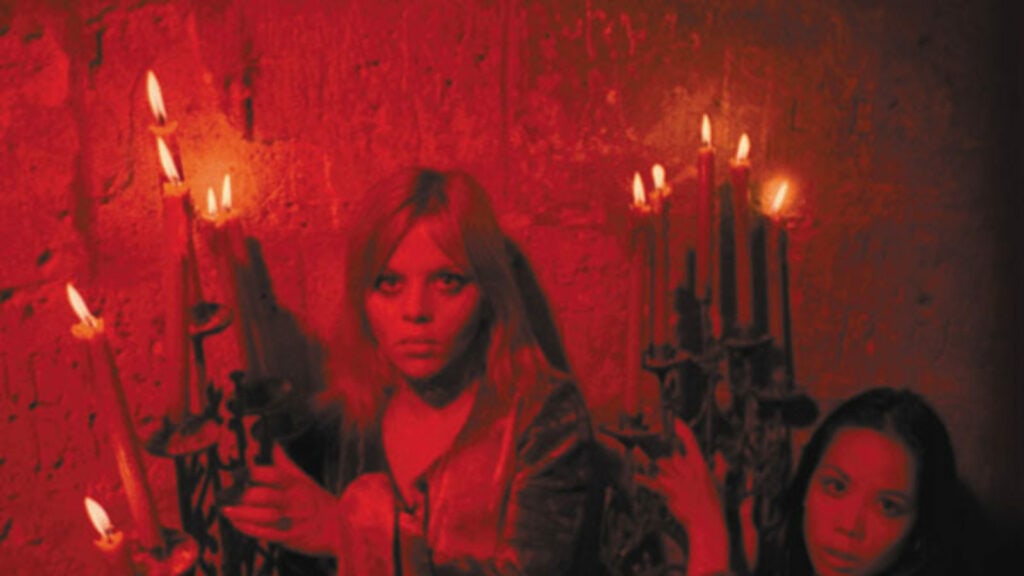 'You use a lot of DVOs in any restoration but probably my favourite effect to use is DVO Fix. It's probably one of the latter ones I use in the restoration process. It's very good for removing quite difficult artefacts on fast movement, or anything a bit more intricate that you need to remove and spend a bit more time on. It's quite a versatile tool – you can take elements from different frames and clone from the same shot so it's quite creative in how you clean up the dirt'.
Gowlett underwent the same process for Michael Reeves' Witchfinder General (1968), a fictionalised account of the murderous witch hunts orchestrated by Matthew Hopkins, which Gowlett restored using Phoenix.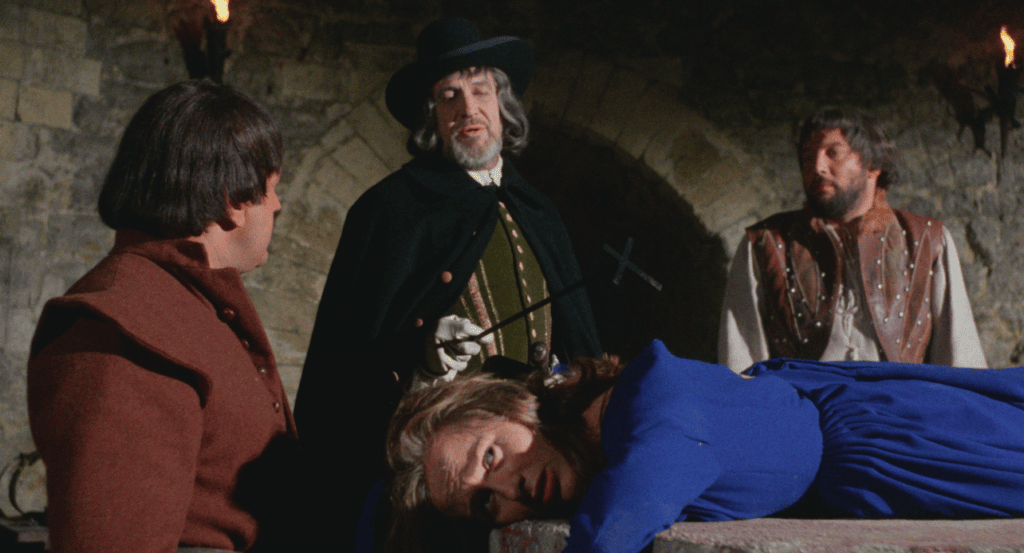 Scanning the original negatives through FilmFinity's Arri scanner, the resulting 16bit DPX files provided and excellent starting point for project. The restoration was challenging but combined with the HDR grade, produced a stunning final result – 'the UHD, the quality, the crispness of the pictures and cleanliness of the pictures are really, really good'.
Although it was filmed on a small budget and it wasn't successful on release due to its 'sadism'. Witchfinder General has since had a cult following. Many believe that this is in part due to Reeves' own death nine months after the film's release from an alcohol and barbiturate overdose aged 25, however this also discredits the impact of the performance itself. As such, it has inspired many films, influenced other horror's, been adapted for radio plays, and a remake was commissioned in 2016.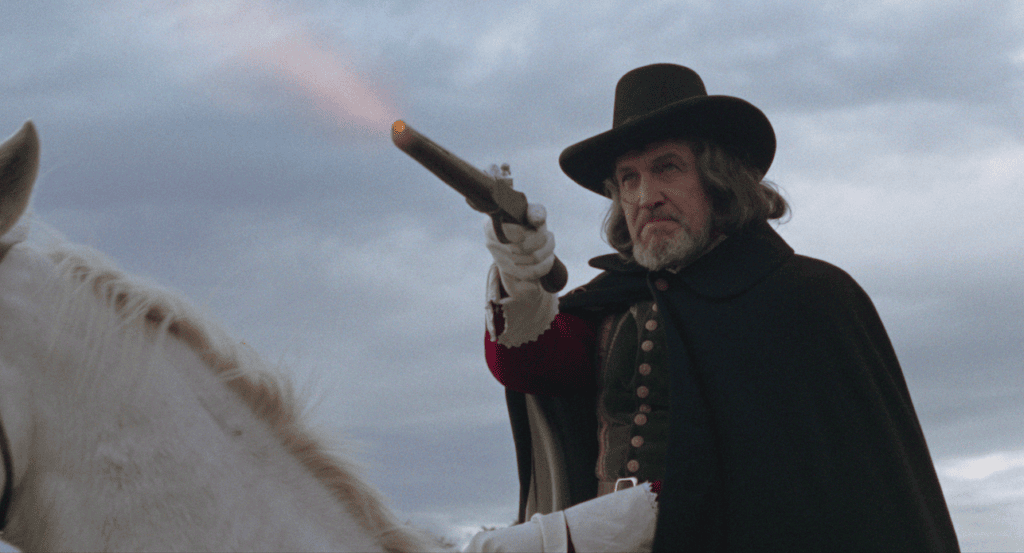 CHANGING SOCIAL STIGMAS
Women of Twilight was first seen as a play in 1951 but when Gordon Parry directed a film version in 1952 titled Twilight Women, it was the first British film to receive the recently introduced X Certificate. Centred around an 'improper' boarding house for wayward women and their 'wedlock' children, we follow the journey of an unmarried and pregnant nightclub singer who uncovers the baby-farming motivations of the sinister landlady. This story was shocking for audiences in the 50s both for its alarming underground abuse but equally for its presentation of single parenting in women, and as such was marked X.
Changing social stigmas and what is considered taboo gives restored films a second opportunity to be enjoyed. Releasing the film today wouldn't cause as much of a stir as it did 70 years ago – what restoration can do is not only fix the film's image physically, but perhaps socially too.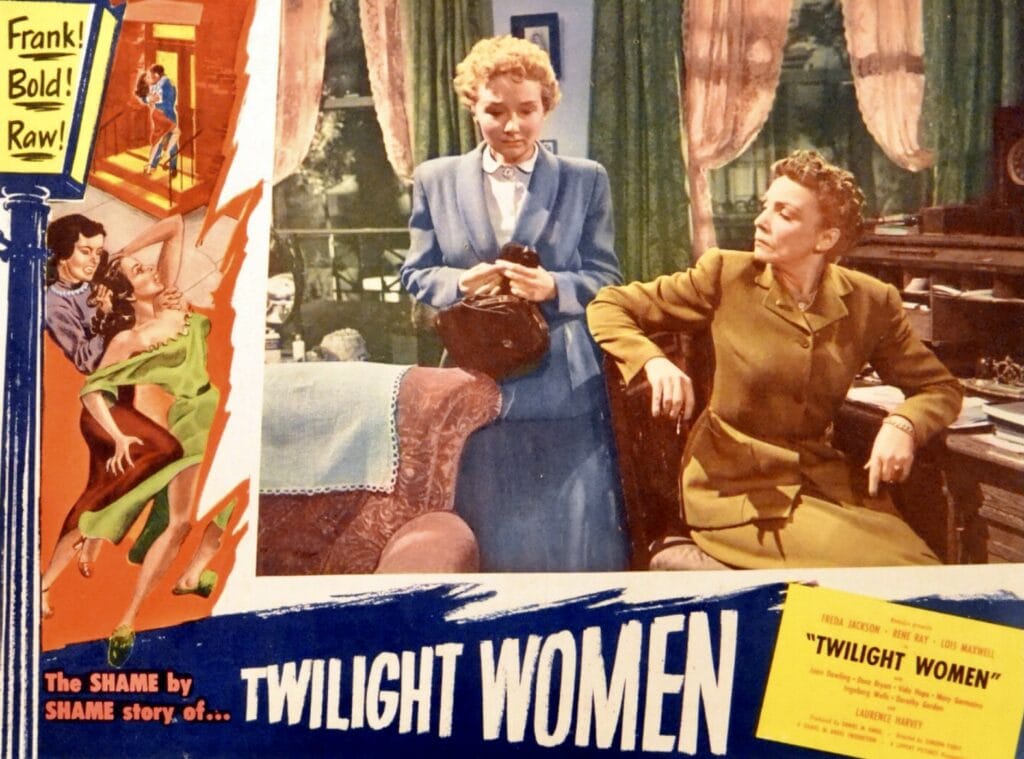 'These older black and whites, especially nitrate, tend to be a little worn with scratching and flickering, often not in such good condition. It was very interesting to work on a film on such a taboo subject'.
Some of the dialogue was even sanitised per the request of the British Board of Film Censors at the time: "your rotten little bastards" had to be changed to "your rotten little brats", "you sanctimonious little bitch" to "you sanctimonious little fool" and "I was raped" to "I was taken advantage of."
SOFTWARE TO KEEP UP WITH JACKIE CHAN
Working on Police Story 3: Supercop (1992), which stars Jackie Chan and Michelle Yeoh playing a Hong Kong detective who teams up with his female Red Chinese counterpart to stop a Chinese drug czar, was also an incredible restoration opportunity.
'It was really fun to work on this title but each film has its challenges. This one was a bit different with joins, top and bottom, for every cut. It's a fast cutting film, probably double that of any normal film, with a lot of fast movement'.
'For the movement of the fight scenes with Jackie Chan, DVO Fix came in quite handy with a lot of time spent going through to make it as clean as possible'.
USING DVO PRINT ALIGN FOR A YCM SCAN
The 1948 historical adventure film Saraband for Dead Lovers was also restored to UHD HDR/SDR for Studio Canal by Gowlett. The film based on the 1935 novel by Helen Simpson depicts the doomed romance of Philip Christoph von Königsmarck and Sophia Dorothea of Celle, the wife of the elector of Hanover and was the first Ealing Studios production to be shot in colour and was nominated for several Academy Awards.
'Considering its age, the film was in fairly reasonable condition. Obviously filmed in 1948, it was on 35mm nitrate separations. For every reel there are three cans – Yellow, Cyan and Magenta, so three times the scanning data to create the full Technicolor image.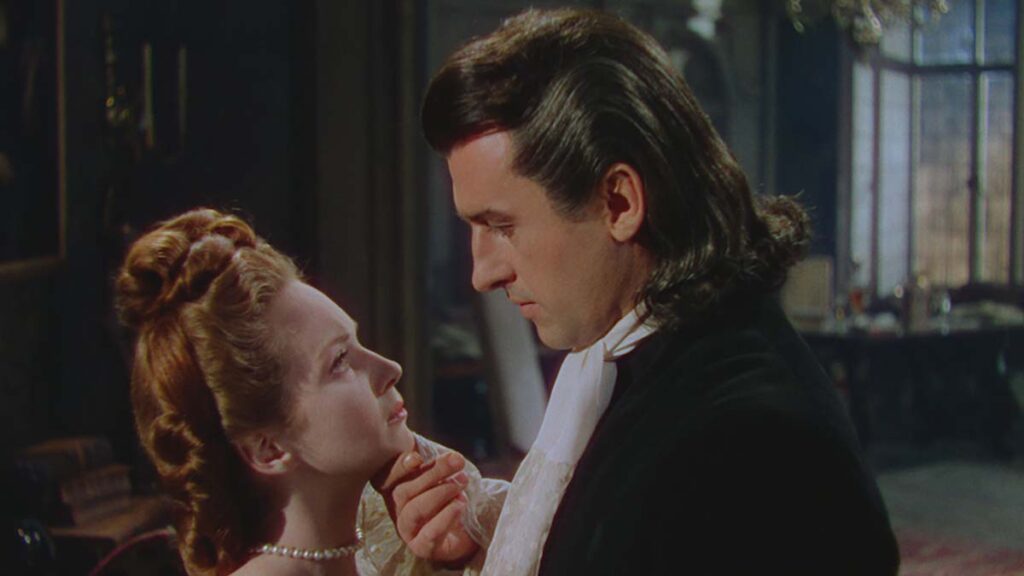 'In Phoenix, we had to combine the three scans and we used the DVO Print Align tool to pull any anomalies together that might be out of phase to make one colour image. It was a very interesting project to work on'.
'I really like Phoenix to be honest. It's quick to pick up, the tools are really, really powerful and great to use. Very flexible and quite easy to find your way around the GUI. I love their shortcuts. I would 100% recommend it to other restoration artists'.
KEEPING THE FANS HAPPY
Restoration artists play a crucial role in striking the balance between preserving an image to how it was intentionally filmed and enhancing the image to contemporary standards. Often Gowlett will be given a reference to try to match his work accordingly 'occasionally I'm missing elements, or the cuts are longer or shorter. Generally, we don't change anything if we can help it. The fans don't like it'.
For example, an end board of a film was a still that wasn't in good condition and when Gowlett changed it to a still from the last frame, the client wanted it returned to the original regardless of its quality. Sometimes text is missing in credits and titles, so they need to be recreated anyway. 'If some adjustments need to be made, it's always with respect and reverence to the original material. Where possible, we try not to deviate from what was done or intended previously… super-fans will tell you where you've gone wrong!'.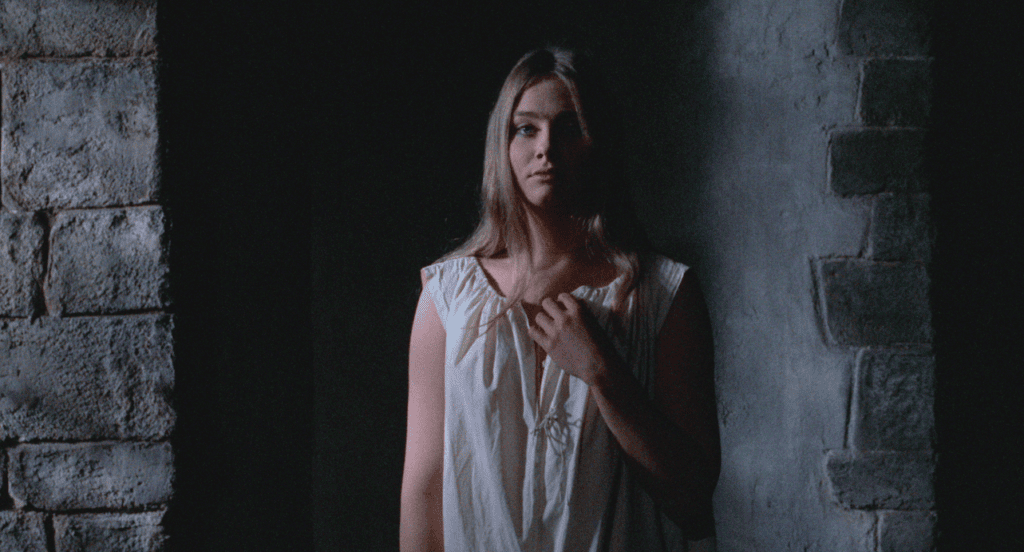 Gowlett believes that the restoration industry is changing rapidly, especially with UHD and HDR – 'if you compare an SD version of a film that we've done to a UHD/HDR that was done, the difference is night and day. The quality, the advancement in the software to clean things up is much better, much quicker. You get better results and they look really crisp, really stunning'.
'You want all those older films to look their best and they need to be restored. You look on Netflix and they have a lot more older films that look like they're being rejuvenated and restored. There's a growing demand for it but also an urgency'.