​​Emerald Fennell's Saltburn (2023) is a raucous, hedonistic window into the lives of the uber wealthy family that occupy the stately home Saltburn. With love triangles (squares? Pentagons?) that push the boundaries of yearning and desire, and blatant condescending classism in the vacuum of Oxford university, Barry Keoghan's Oliver and Jacob Elordi's Felix tangle with power and pursuit.
Although each character is more outrageous than the last, teasing and testing each other, the house itself becomes a character in its own right, from whom they can't escape. Filmtalkz speaks to the film's Set Director Charlotte Dirickx and Art Director Caroline Barclay, who were instrumental in fabricating the equal parts mesmerising and repulsive location.
Filmed during the British summer of heatwaves of 40 degrees (only contributing to the sense of claustrophobia), Caroline confesses that 'it's rare sometimes to actually enjoy working on a project so much and then to see a finished product that you're actually really proud of'.
Dialogue was crucial during the pre-production, especially when it came to the film's vision boards and production team. As a Supervising Art Director, Caroline helped to facilitate and achieve the designer's vision, helping to run departments, managing drawings, getting construction organised, running the budget, staying on top of schedules.
As Set Director, Charlotte runs the department with buyers and assistants set decks, and works with the prop master and the dressing team to help bring the Director's vision alive.
'We cover a wall with initial ideas that's just constantly changing. Emerald might come in and say "I like this like that", and we rip it all down, get a load more stuff up. It's always changing. The colors were always changing on this: we'd settle on burnt orange and then Emerald will go "no! acidic orange silk". Using magazines from over a decade ago, Charlotte would identify color palettes, designs and fabrics that were popular in 2006.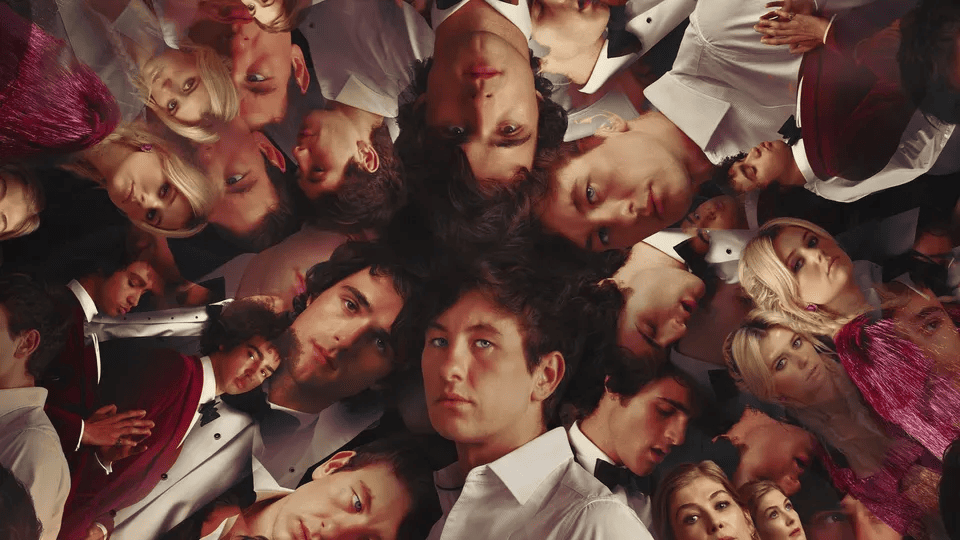 The house itself that played Saltburn remains a secret – a handy, off the grid estate – with no public knowledge of where it is or who lives there. Considering it wasn't belonging to the National Trust, the team had a lot more freedom to create the correct environment for the family. 'They let us exaggerate everything, pump up the colors and paint walls, in more preserved houses you have to be more careful'.
One of the ways the team did this was to create a fake bathroom between Oliver and Felix's room: 'we didn't want to build it in a studio because you need that architecture there, and you want to be able to look over the garden to give that sense of place and time. You can feel the scale'.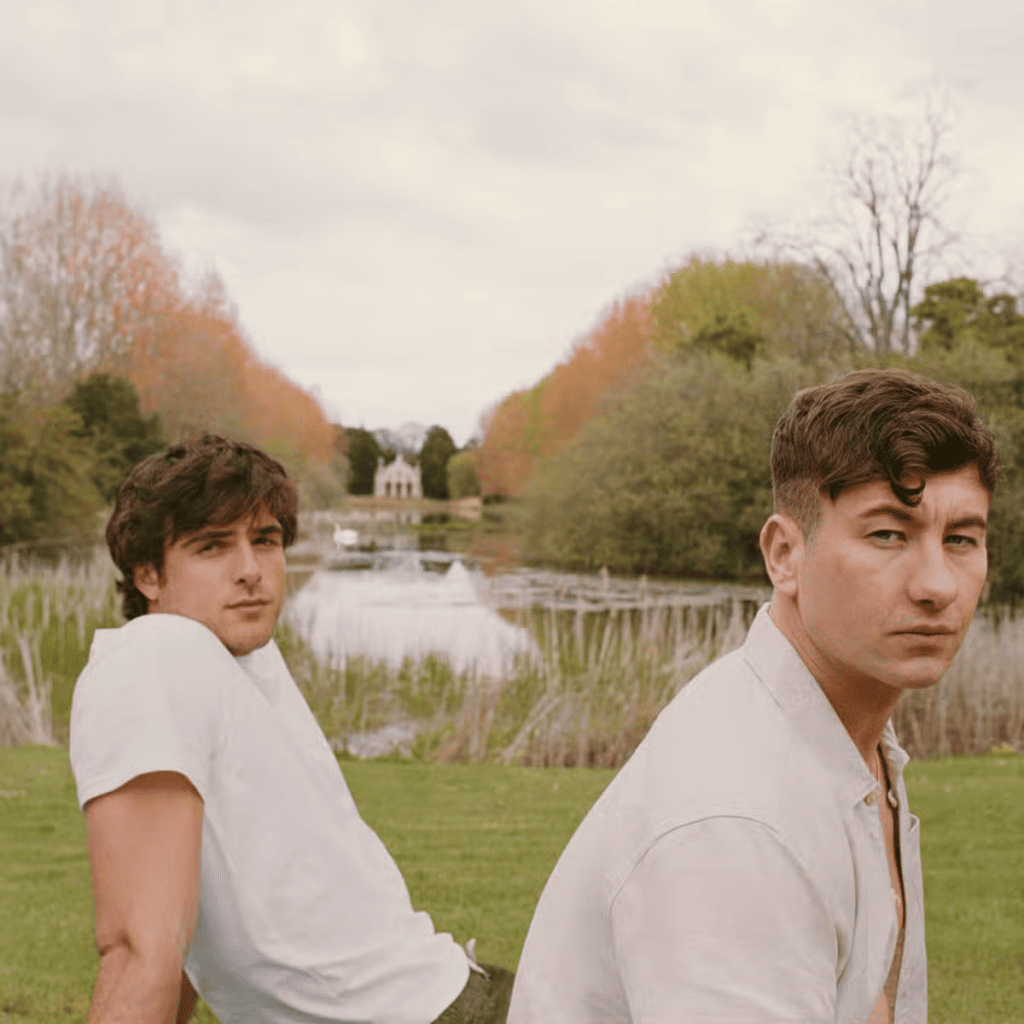 When decorating Saltburn, Charlotte looked to the Aspinal's and Burley's for their effortless style, but to tweak it to Saltburn, she included a Mayfair glitz and some Notting Hill boho of Lucy Ferry to create that sense of over-the-top.
Much of the film also takes place in Oxford, but for most internal scenes of overflowing academic offices or Felix's, sets were built off location. Oliver's bland room was the only one suitable to film in an old dorm room in a college. For the intoxicating sense of entitlement that bleeds through the first half, Charlotte drew inspiration from The Last Hurrah (1984). 'All roads lead back to the script'
References come from all over and designers will build stocks of photographic libraries over the years. Charlotte says 'it's definitely the best bit of the job', and for Saltburn the team looked at Cecil Beaton, Fiorucci, Christopher Gibbs, Dries Van Noten, Haider Ackermann, to mention a few. Painters are also important for building a visual palette, and they looked at Peter Doig, Félicien Rops, and Caravaggio. Alongside researchers, they look at magazines, films, music, books, photographers, paintings – 'it's everywhere, really'.
Saltburn is available in UK cinemas from November 17.