On our final episode of this season of Create Incredible, we go back to where we began by interviewing first time director Maya Katherine. Last time she was taking us through how her first short film Moishe came together and what it was like trying to break into the industry – this time we catch up on its progress since then and how it's been in post production. 
And she's not alone! She's joined by a few of the key figures in this film coming together, including Jaxon Knopf who plays the lead character Moishe giving his perspective on filming, Diego Peña the films colorist, and Daniel Broch, founder of Everyman and Filmworkz to talk about how the Filmworkz Academy came together to help create this film.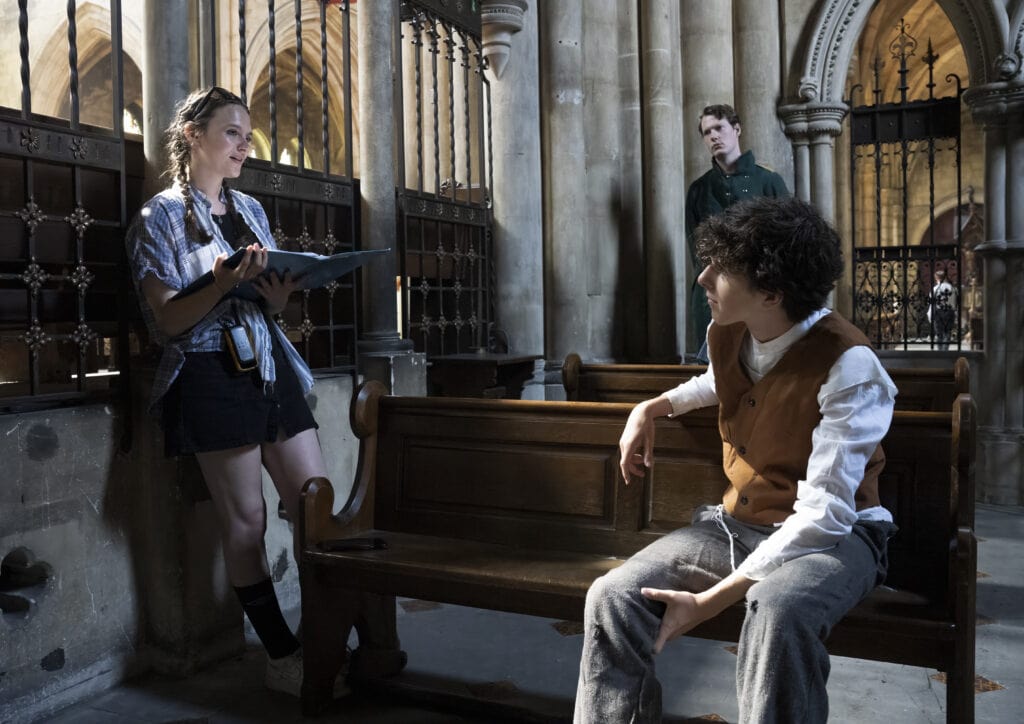 Maya stuck closely to the editing process in post-production when building the narrative, as well as working with a cinematographer when looking at transitions and order, which cut out 10 minutes of footage. Coming from a background in theatre, silences feel important, but they don't translate so well in film.
She also worked with a Director of Photography when filming to nurture narrative perspective, with the film being portrayed from the protagonist Moishe's perspective, with close ups of his face and over the shoulder shots. This compares to the protagonist who is always seen from further away or low angle shots.
One of the biggest challenges that Maya faced in post production was color grading, an area that she knew little about but knew the footage would look even better if given to the right person. This is where Filmworkz stepped in…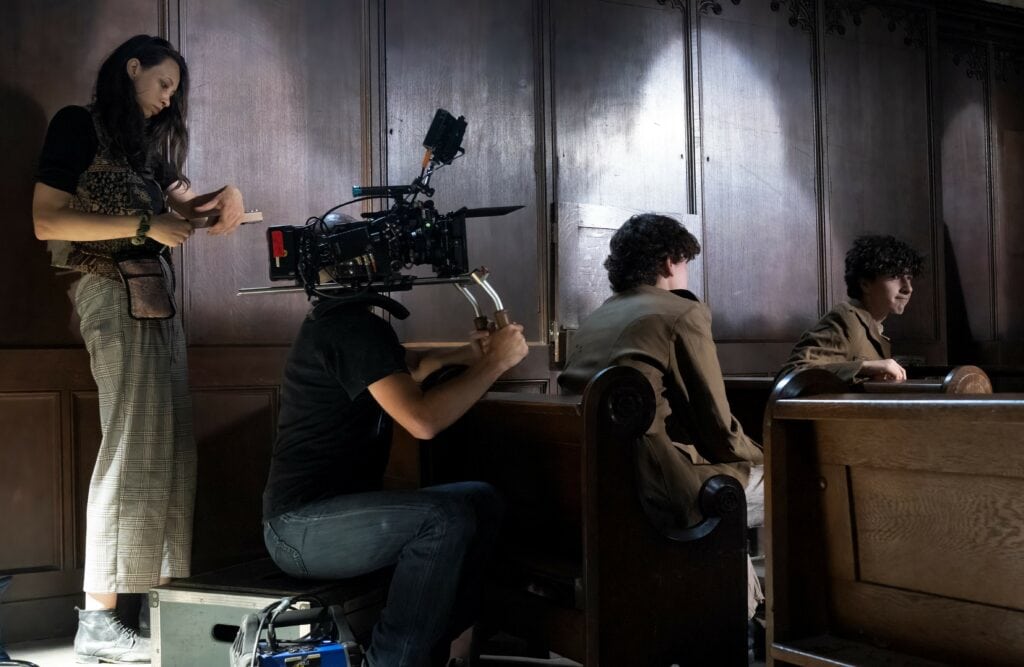 We heard about Maya's need for a colorist, so we shared her film to our database asking if anyone wanted to take on this project and Diego Peña got in touch. He comments that 'it was a beautiful experience; they sent over references of other films and paintings and now we have four or five versions of the film, working on everything from lighting environments to skin tones'.
This was part of the Filmworkz Academy scheme that supports creatives – Founder of Filmworkz, Daniel Broch, also joins the call to go through the ways in which Fiilmworkz helped with the production of this film and what the vision of Filmwrokz Academy is: 'we want everyone everywhere to create incredible content…what I think the Academy sets out to do is be a part of the process supporting the creators.
'Everything starts small, you're starting your first short film Maya, we're starting out first project under the Academy Support banner. Here we are a year later and now we've got other ideas about it. We will link the guys up to Everyman for a screening, and there are other ways we can help because we've got connections all around the world in all sorts of aspects of this business.
'Obviously we've got a day job to do, selling products and services, but that's what we do, that's not how our hearts beat'.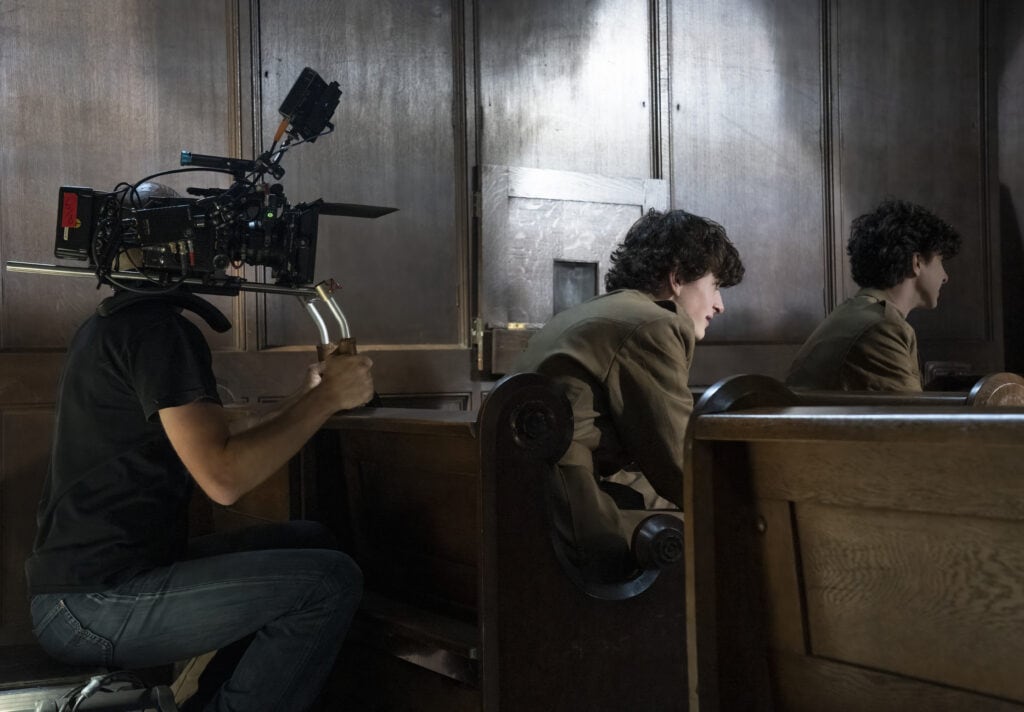 After finding Everyman 20 years ago, Daniel has seen a lot of the industry and offers advice to Jaxon and Maya (as well as anyone starting out, not specific to the film industry): invest in yourself, whether that's through curiosity, learning new skills, financially, socially, what can you offer others as well as yourself?
Jaxon also speaks a bit about his experience playing the leading role in Moishe: 'I feel like this is my big moment.
'This was my first time on a proper set and all the people you need for this come together to build something amazing, all the cameras, all the audio, all the make-up, to build something you could never imagine'.
Whilst describing a typical day on set, the crew joked about how cold it was filming in Ireland during winter – 'we had blankets and heaters on standby. Between every shot the second AD would shout blankets and we'd run to throw blankets on the actors'. Whilst the cold may have been the worst part of filming, the best scenes to do were the lakeside scenes, 'it was both fun to do but it's also very important to the story and understanding of what the characters were actually put through'.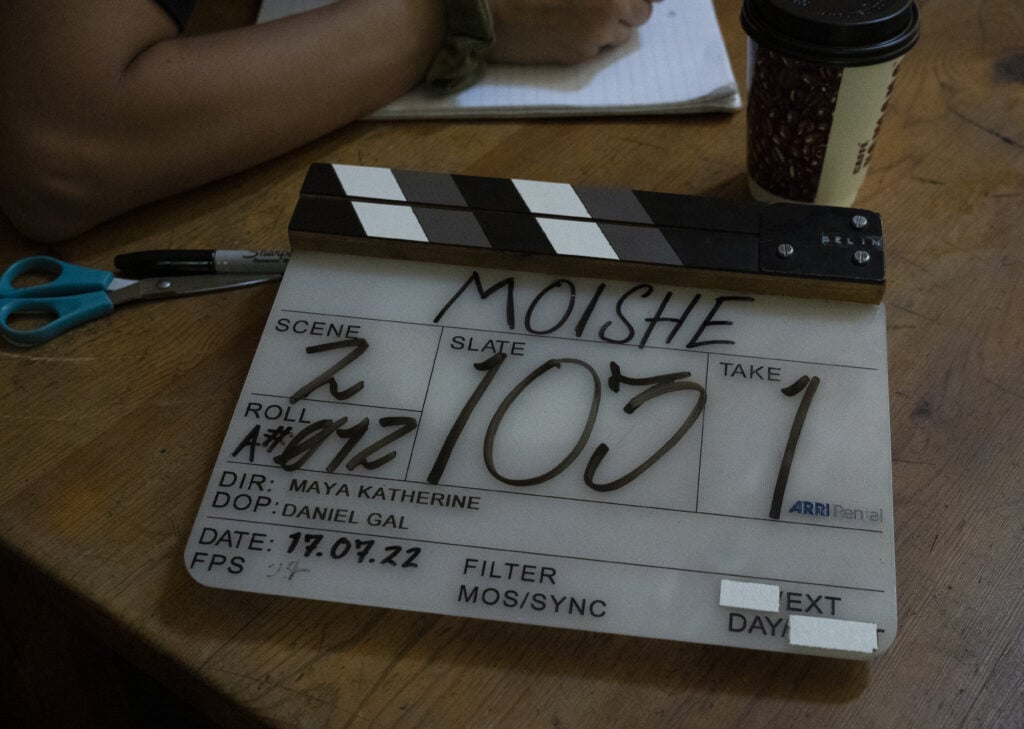 And how did Jaxon get into character? Apart from going through the script and trying to understand the character, Jaxon says he managed to relate to him because 'I think we're both quite stubborn and fight for what we believe in…I'm trying to always relate to the characters I'm portraying'.
Now that the film is complete, the crew will be attending a screening for its premiere this summer at Everyman in London as well as submit it for film festivals. And what's next for everyone? For Maya, she has begun writing a new project, whilst Jaxon will finish studying at his school that specialises in performing arts, and Diego will continue to work on projects of all kinds and build on his skills as a colorist.