Picture Shop Colorist Max Goldini, has been in the industry for over 15 years in both post production and on set, giving him a breadth of knowledge and experience of how to handle footage best for various projects.
'The flexibility and speed Nucoda has is probably the best on the market.'

– Max Goldini
MAXIMUM IMPACT
Max Goldini moved to Picture Shop's facility (formerly The Farm) in Manchester four years ago, a city that is blossoming with up and coming talent, thriving investment for creatives, and no shortage of production companies and projects.
When speaking about what it takes to be an effective Colorist, Max explains that 'there always has to be an understanding from you for the client's vision and what they're trying to achieve. It becomes a truly collaborative process between ideas in a cohesive space, which I love.'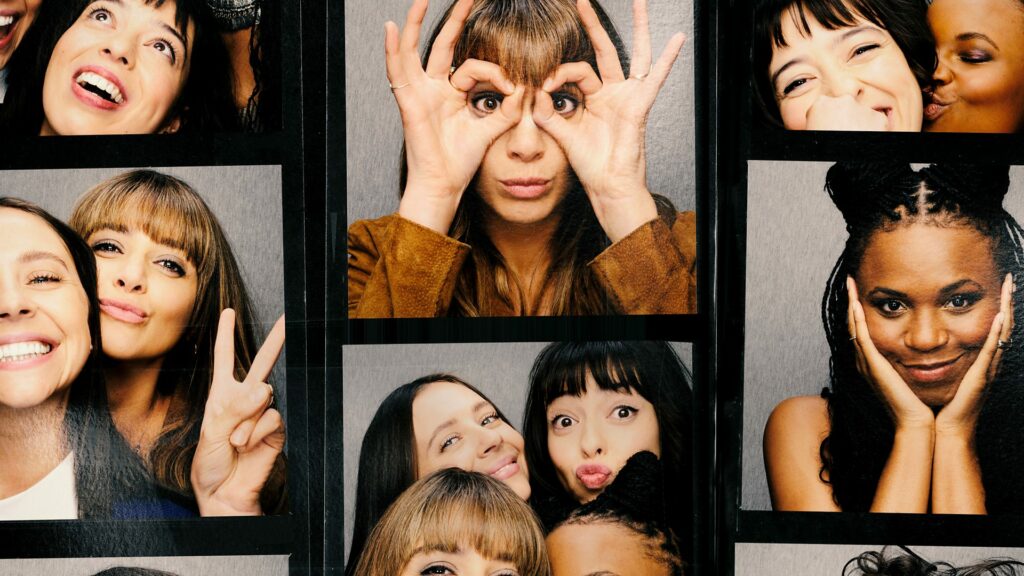 Getting to this stage takes time: starting out, Max's feedback from friends wouldn't be critical enough of how something looked. However, once in a professional environment this changes, and with more experience, you learn what it is that needs to be achieved. Experience is key.
'The more experience you have, the more you're able to pull on previous examples to help bring the client's ideas and vision to life. For example, if there's an idea for a shot or scene to feel warm, then I can suggest various palettes that they might be envisioning, allowing the contrast or the texture to be played with and taking it somewhere new'.
TAKING A CLOSER LOOK
Max's client roster is impressive: working with the likes of Netflix, Amazon, Apple TV+, and the BBC, as well as working with some of the industry's leading Directors, DOPs, Editors, and Producers. He takes us through his process when he's grading footage, highlighting the importance of keeping in mind the expectations that executives have, and then creating something incredible with that for the viewer and meeting the clients' expectations and vision: 'It becomes a blend of creative vision and technical ability'.
After working with and learning from Head of Grading at Picture Shop (UK) Aidan Farrell, and becoming a Colorist, a highlight for Max was in 2017 when he received his first award win in the Broadcast TECH awards (honouring rising stars of the industry) for 'Best Young Colourist'. More recently, Max received two RTS nominations for Ambulance and Everything I Know About Love.
Max's portfolio is wide and varied, spanning from the BBC hit show, Ambulance, to dramas including Everything I Know About Love, and Better, to yet to be released streaming shows.
One that stands out for Max is the BAFTA award-winning documentary series, Ambulance (2016). First appearing on BBC One, the high intensity show gives an insight to the life or death decisions of Britain's frontline workers, from the control rooms to the crews on the street. 'It's very run and gun; a camera operator in emergency situations walking into chaos gives a chance to build a selection of palettes in just one episode. From the ambulance, to the call centre, out on call, moments of high, moments of low, urgency or static – to build on those were really exciting'.
Having such a varied portfolio is an advantage for Max, 'there are always things that you take from one genre or format and apply to another. For example, skills picked up from a 'run and gun' documentary series including replacing a sky, balancing skin tones, or cleaning up noise, can be invaluable and transferable to a high end scripted project and can make your work more polished.'
One of the main factors that makes a great show is the team behind it. Since post production isn't heavily involved in the production process, 'having a close, solid relationship with the Directors, DOPs, and Editors is key to the success of the outcome of the project look. By being involved at the start or set up before a shoot (in any genre) gives a great opportunity to see what the client is trying to create, allowing the best to develop out of that project.'
Things always likely change in the post production editorial process – 'a scene goes from day to night, a soundtrack changes, maybe it was intended to be a slower pace but now is sped up, so having your finger on the pulse of a project as that develops through post, allows you to adapt easily.'
GETTING THE JOB DONE WITH NUCODA
Max uses Filmworkz' Nucoda to grade his projects, and claims that the best feature about Nucoda is the 'speed and flexibility in which we can work', allowing his team to be churning out huge amounts of material and approaching the grade in multiple different ways.
'You could have a documentary on the Monday, a drama on the Wednesday, and a commercial on the Friday': some days Max is working through over 1500 edits of footage a day. This is why Nucoda has been such a game changer, 'there's not many kit solutions that allow you to do that and do it to a higher standard.'
With prep sometimes starting two weeks before, the sizable memory library can be accessed whenever it's needed. There are various toolboxes available at hand too, making it simpler to know where to begin. Even the practicality of the board is impressive, 'there are no hidden secrets, you can see how your effects layers work, and you can add wish lists. None of the boards are crammed'.
Max explains that to get through huge volumes of footage, grading becomes muscle memory. If you are instinctively reaching for your buttons, you want to be hitting the right ones, otherwise all those lost minutes add up. 'At the core you want to get to a show done effectively and efficiently, to a high standard and accurately for the client'.
As an experienced Colorist, Max vouches that this is the best desk he has ever used – and not just because of its speed. 'The flexibility and precision it has is probably the best on the market.'