Jack Kuiper wasn't able to go to film school, but his determination to work in film meant he learnt all the skills he needed on his own and eventually opened the biggest Post Production facility in the Netherlands, STORM. 
Working first hand on projects that have gone onto win Academy Awards and Cannes Prizes, like Another Round (2020) and The Lobster (2015), are simply a few of the impressive accolades this bustling post house has achieved in the last 10 years.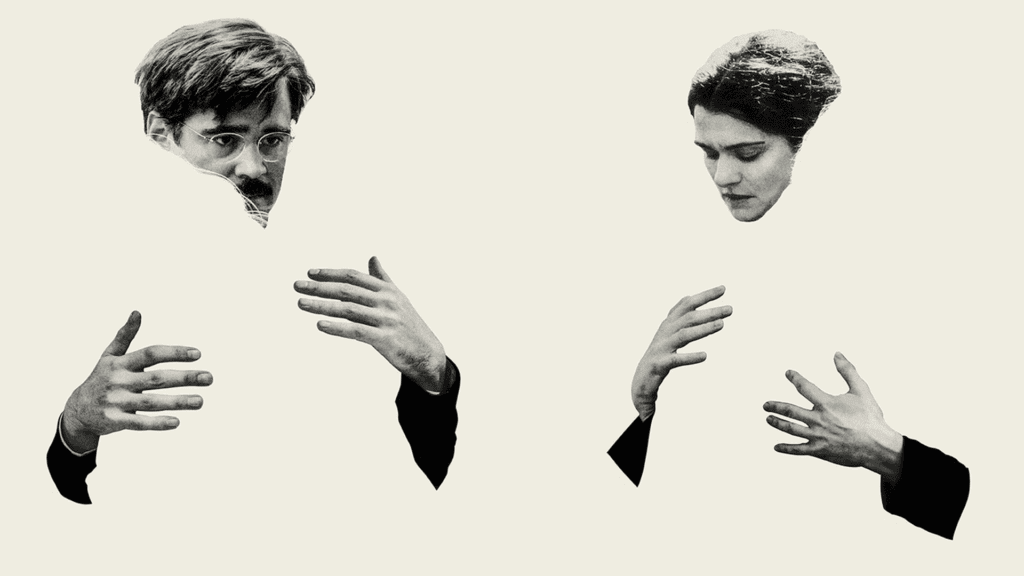 HOW IT ALL STARTED
Everyone loves an underdog, but Kuiper has the story to prove that. With parents that owned a store selling TVs and VCRs and a corner renting out VHS', Kuiper grew up with a love for movies and 'was introduced to all the big Hollywood movies by a young age'. This led to an obvious desire to attend film school in the Netherlands, but when faced with unlikely odds (there were only a handful spaces available), Kuiper took it on himself to learn all the necessities for post-production, getting to grips with any editing tools he could get his hands on. Irony would have it that the film school taught editing with physical film whereas Kuiper was trained on digital, and was ready for the change coming in the industry.
After several years freelancing, Kuiper met his to-be co-founder of STORM post-production and animation studio, Joris Van Seggelen, in Amsterdam and together they built what was to be the biggest post-production facility in the Netherlands. They offer services including editing, visual effects, 3D animation, motion design, color grading, and delivery, and provided grading and VFX for the first digital shot feature film, The Happy Housewife (2011), in the Netherlands.
The company has since gone from strength to strength: in 2012 they graded and provided VFX for the first Stereoscopic feature film in the Netherlands (Nova Zembla), won the Dutch VFX award at the Dutch Film Festival in 2014, had 41 films appear in the 2016 Dutch Film Festival, animated the first 3D feature film in the Netherlands in 2017 (The Little Vampire), was the motion graphics and VFX partner for the 2021 Eurovision Song Contest which was seen by 200 million viewers, and last year the TV Series KABAM! that they color graded and did VFX and won the International Emmy Award.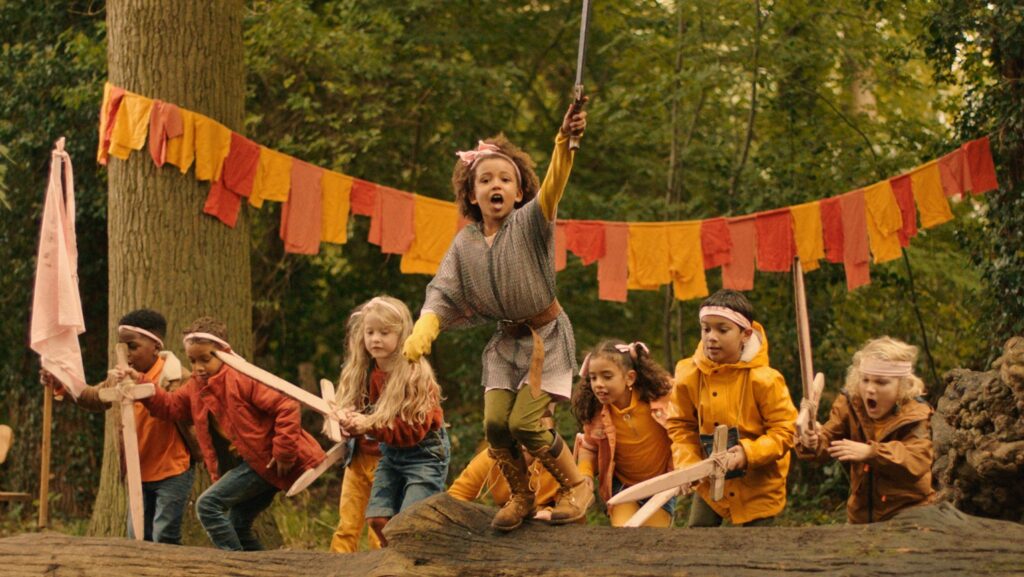 SKÅL
One of the latest exciting endeavours for STORM was providing the VFX for Thomas Vinterberg's Oscar winning Another Round (Druk in Danish) starring Mads Mikkelsen. Set as a black comedy-drama, it follows four middle-aged high school teachers experimenting with maintaining an increased blood alcohol level in the pursuit of a better life. It was originally selected to premiere at Cannes before it was cancelled due to Covid-19 restrictions and later debuted at the Toronto Film Festival, and went on to win the Academy Award for Best International Feature Film, four European Film Awards including Best Film, and a BAFTA for Best Film Not In The English Language.
Kuiper explains that due to scheduling, shots that were supposed to be set in winter were taken in summer and winter shots were filmed in summer: 'it was very challenging…we had to get rid of sunny weather and make snow, and get rid of leaves and make leaves. 'Sometimes we are making a spaceship or explosions but sometimes it's just doing stuff that nobody sees'. Unfortunately this was during the height of the pandemic and all work was done remotely at home – 'it was a shame with everybody at home working on such a nice project'.
WORKING ON THE LOBSTER
In 2015, STORM did the VFX and color grading for Yorgos Lanthimos' The Lobster, an absurdist black comedy-drama set in a dystopian future where all single people are obliged to move to a hotel to find a partner within 45 days or be turned into an animal, and stars Colin Farrell, Rachel Weisz, Olivia Coleman and Ben Whishaw. It premiered at the Cannes Film Festival competing for the Palme D'Or and won the Jury Prize, and went on to be nominated for Best Original Screenplay at the Academy Awards and for Outstanding British Film at the British Academy Film Awards.
The dark and satirical narrative is supported by the grainy and contrasting tones of the film – with a more muted palette that accentuates darker shades, the color saturation leans into the supposed bleakness of celibacy. 'Lanthimos has a very strong vision – he knows exactly what he wants. For us, it was not about offering ideas but more how can we help him achieve his desires'
'This was a very nice project – the Director wanted to shoot on film but for logistical reasons wasn't able to; instead we managed to get a perfect digital grain which he liked a lot.' Perhaps there is a resurgence in favour of physical film over digital, thanks to its creative potential and aesthetic qualities that aren't always initially available on digital. Kuiper tells another story where 'we once had a project that was shot digital but the Director didn't like the outcome. So the DOP captured the footage using a 16mm film camera from a large monitor. The 16mm negatives were developed and scanned in the lab. With this new 'analogue' version of the film, we started the grading process and ended up with a digitally shot analogue movie'.
WINNING AT CANNES
The same year, STORM did the VFX and color grade for Land and Shade (La tierra y la sombre in Spanish) (2015), a Colombian film about a broken family who are grappling with their own conflicts as well as the sugarcane monoculture surrounding them that threatens to overwhelm their home. The movie was screened in the International Critics' Week section at Cannes Film Festival where it won the Caméra d'Or, France 4 Visionary Award and SACD Award.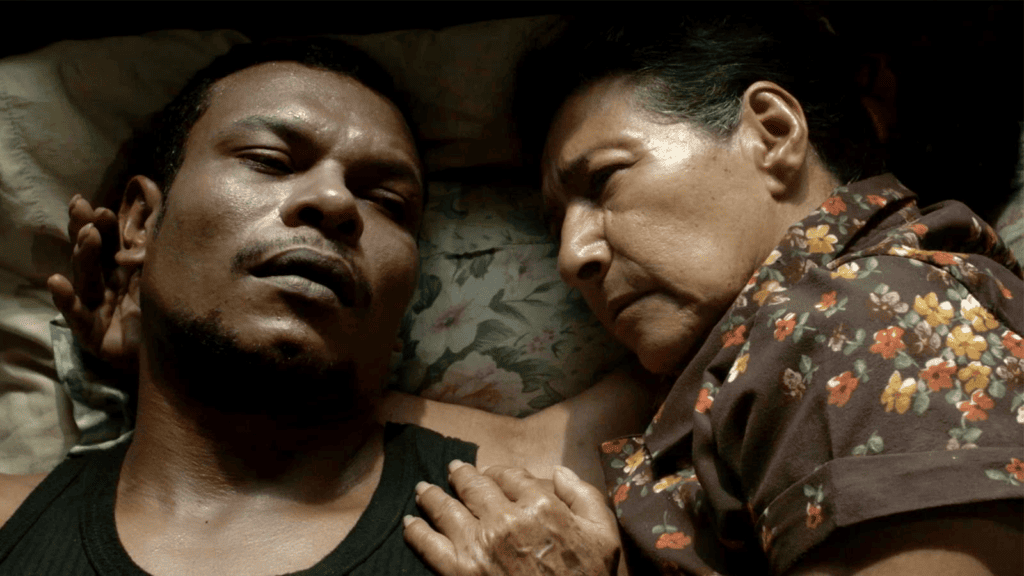 'It's shot so gorgeously, the images are so, so nice. It was a very emotional story.' For all these projects Kuiper worked as the Digital Intermediate Producer, who liaises with the clients, the Director, and DOP, amongst others, and works alongside the colorist and online editor at his facility.
GRADING A 35 HOUR ART PIECE
More recently, STORM were a part of the Cannes Film Festival premiere of Steve McQueen's Occupied City, a documentary that delves into Amsterdam during WW2, and handled the VFX and color grading for this ginormous project. It premiered at the 2023 Cannes Film Festival, where it competed for the L'Œil d'or.
Although Steve McQueen is British, his wife is Dutch documentary maker Bianca Stigter who made a book similarly titled Atlas of an Occupied City, Amsterdam 1940-1945, describing everything that happened in Amsterdam during WW2, where you could identify all events that happened on each street. 'It's a very big book'.
'It's actually two projects in one set, it's a movie-documentary which is four hours long, but it's also an art piece which will be around 35 hours. Only around 10% of all the footage is in the documentary. We've been working on it for three years now. The documentary is ready but the art piece is still a work in progress'.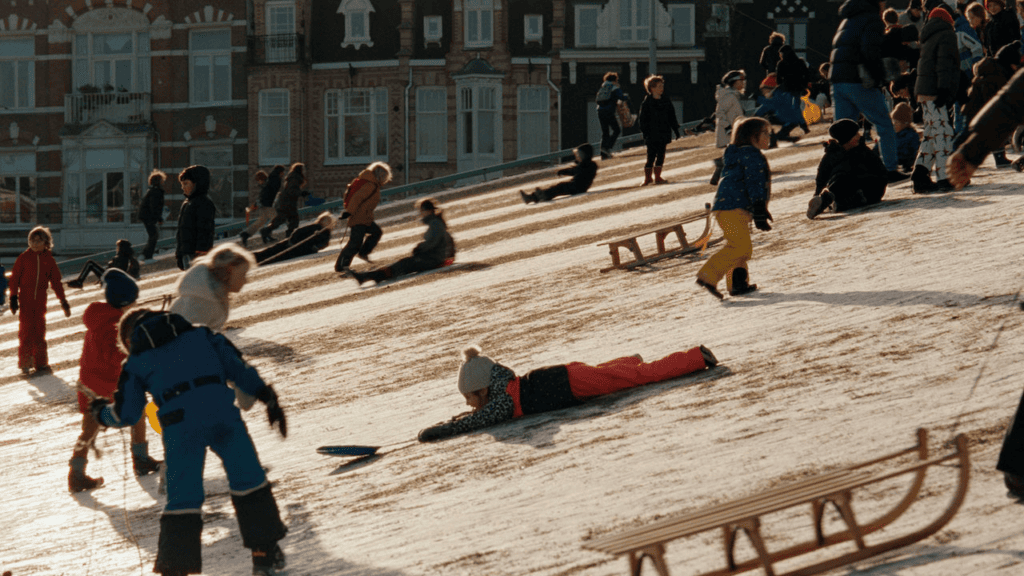 BRINGING DUTCH CLASSICS BACK TO LIFE
Restoration came about in STORM when they worked with a DOP who had previously worked on the classic film Het meisje met het rode haar (The Girl With The Red Hair in English) (1981) and was interested in bringing it back to life. After investigating how they could help and how restoration works, they set up their own branch. The Dutch Film Institute found the lost classic, scanned it, and provided the digital files. It was in bad shape since it was a second generation print (three steps away from a negative) but with the help of Phoenix they were able to restore it – 'it's great because you can see it happening. Where there was a big problem – a scratch, a blurry image, lots of dust – after 10 minutes through Phoenix it's gone'. It also had lots of grain caused by the fact it was a second generation print. But that was no issue:
'The tools on Phoenix – I have never worked with anything like them – they are amazing. If you use them right, you can restore almost anything'.
'That project was especially satisfying because we worked with the same DOP on the restoration who shot the movie 40 years ago; seeing the look on his face was so satisfying. And it gave me the idea to do more…'
Working with the original DOP offers a unique opportunity to have a source that can provide exact information as to how a frame should look – 'I think we could call it a remaster instead of restoration because with the modern tools he can make a better image than back then'.
'We like to do our restoration in our downtime, when we sometimes have a break between projects. There's no deadline on it'. Currently they are planning on restoring more titles including an Academy Award winner and several other Dutch classics. Kuiper saw these at young age when they were first released and sees it as an 'honour' to work on them.
LOOKING AHEAD TO THE FUTURE
Since 2021, STORM have embraced HDR grading, equipped with a Dolby, FSI and LG HDR monitor setup, ranging from 600 to 3000 nits, and mastering content in Dolby Vision and HDR10+ for streamers, broadcasters, and Blu-rays. Kuiper explains that this comes despite many DOPs, Directors, and Producers being sceptical of HDR thinking it's a gimmick that would pass by, and to combat this he provides classes to explain the opportunities that come with HDR. Once the misinformation is dispelled, they leave very enthusiastic about what they can do.
Kuiper acknowledges that when he was reflecting on his projects in advance of his interview, he realised the thread that connects all these very different projects together: 'I like variety. So switching from visual effects to color science, or restoration, and I think the thing I like most within this job and within my company is a variety of different tasks. I think what I'm best at is finding a technical solution to the ambitions of the Director or DOP'.
And what's in store for the future? Kuiper muses on the advancements of post-production, especially its relationship to AI, which feels fraught given the current industrial strikes. 'I think AI on the one hand is wonderful because it can help us do more work in less time and helps us with boring jobs. I think creatively you still need people. I'm also a bit sceptical because AI uses a lot of power, every time you press a button and AI does something, somewhere in the world a lot of computers are working for me. I think the downside is people don't realise how much energy it takes'.
Filmworkz have been developing Loki 2.0, an automated workstation to supercharge workflows by running image-processing algorithms automatically and removing time-consuming manual restorations. This AI won't put you out of a job; it'll bring a lot more work in.